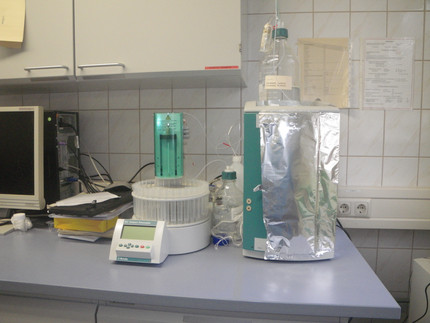 Our instrument is used for the quantitative measurement of ion concentrations by detecting the electrical conductivity. By default, the system is operated to determine anion contents. For most of the measured ions the determination limit is below 1 mg/L.
A modification of the device, i.e. replacement of the separation column and change of the eluent, allows also for the detection of cations.
This equipment belongs to the Subsurface Hydrology.
Contact: