Geophysical investigations of debris flows in SW-Germany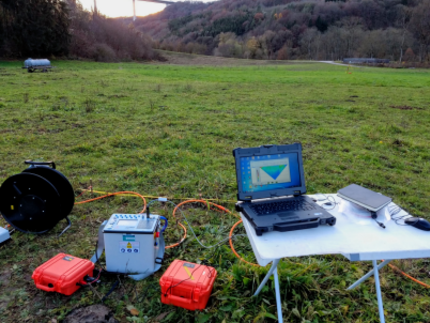 Funding agency:
Deutsche Forschungsgemeinschaft (DFG)
Funding period:
2020 - 2022
Project description:
Sedimentary landforms such as alluvial fans and terraces are capable of recording some of the history of past hydro-meteorological events. The study of such archives is key to understanding whether the sediments came from few catastrophic deposition, for example, a debris flow or, whether instead the sediments were laid down gradually during multiple minor events, for example, during frequent rainstorms. In densely vegetated or cultural landscapes, however, instructive outcrops are rare. However, with nondestructive 2D and 3D geophysical soundings we are able to map the general stratigraphic and geometric characteristics of alluvial fans and terraces.

In this project, we collect geophysical data in the municipality of Braunsbach, southwest of Germany. A flashflood struck this area on May 29, 2016, and different torrents deposited a large amount of debris and mud in their respective fan areas. To understand the history of such large deposits in this region we are exploring the subsurface using different geophysical methods such as electrical resistivity tomography, ground penetration radar, and electromagnetic induction. The results of these soundings can provide valuable information to inform or improve hazard models of extreme sediment transport in this region.