Droughts in Peru and Ecuador
Understanding spatiotemporal variability of meteorological and hydrological droughts and seasonal forecasting over Peru and Ecuador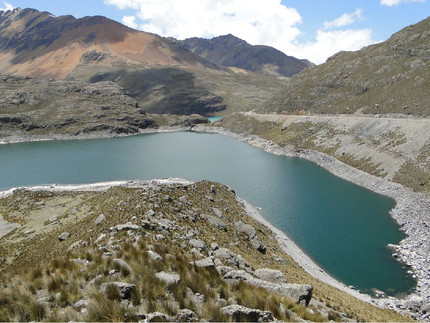 Project promoter:
DAAD (Deutscher Akademischer Austauschdienst)
Duration:
11/2021 – 10/2024
Project description:
Droughts are slow-acting, hard to detect in time, affect large areas, and lead to water and food shortages with impacts on the environment, economy, and health of the population. These impacts are critical in developing countries like Peru and Ecuador, which are highly dependent on water resources for the development of its economic activities and primarily for food security. Therefore, a deep understanding of droughts is crucial for efficient water management and reduction of the impacts on water resources in countries with few investigations that address the issue with a focus at the country level.
The project aims to understand the spatiotemporal variability of meteorological and hydrological droughts, the relationship between meteorological and hydrological droughts in Peru and Ecuador, and the generation of a seasonal drought forecast model, as an important contribution to support the future implementation of Drought Early Warning Systems in prioritized regions of these countries.
Project Partner:
PIK - Potsdam Institute for Climate Impact Research