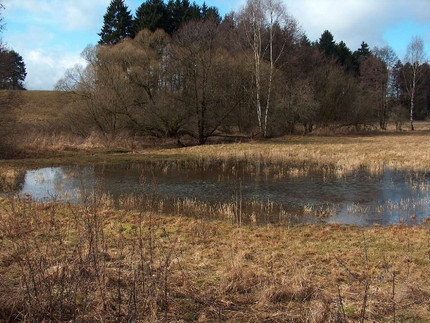 Depending on the complexity of the processes occurring in porous media, we investigate water and material transport in soils at different saturation states and on different scales. Some of our approaches are:
Small scale (range ≤ 30cm) by in situ imaging methods: visualization of

root induced water fluxes in soils by neutron radiography and X-ray tomography,
pH changes and oxygen dynamics in root-influenced and root-influenced soil areas by fluorescence imaging ("dissolved oxygen imaging"),
Transport of heavy metals in soil by magnetic resonance imaging (MRI).

Large scale through

the quantitative determination of the soil water content (radial footprint: 670m) by means of long-term measurements of cosmic neutron fluxes at the air-ground boundary,
the determination of the electromagnetic soil properties with the help of a sensor network consisting of TDR (Time Domain Reflectrometry) and soil moisture probes,
the application of tracers to investigate advective transport mechanisms.
In addition, the experimental data are used to calibrate soil hydraulic properties and transport parameters on different scales ("inverse modeling approach"). After calibration, the mechanisms of water flow and mass transport are quantified. The aim is to estimate groundwater renewal rates and soil water fluxes in porous media. In this way, we hope to contribute to a better understanding of the interactions in the atmosphere-soil profile-groundwater system.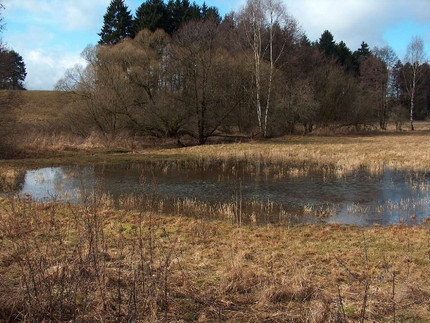 Non-invasive investigation of soil-plant interactions
We analyze the complex interaction of roots and soil using complementary 2D and 3D imaging approaches:
Neutron tomography

root system, soil water distribution and root water uptake

Combining Neutrons and X-rays

Linking soil microstructure to rhizosphere hydraulics

Combining neutron and fluorescence imaging

Biogeochemical gradients (pH, oxygen, water content) influenced by plant root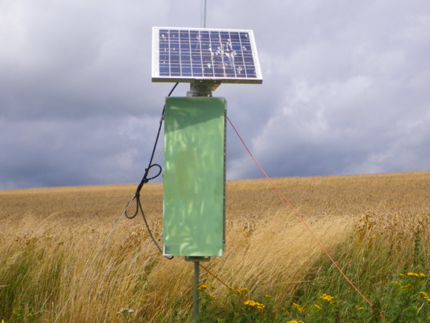 Cosmic neutrons for the determination of soil water content
Obtaining area average soil moisture for the root zone with Cosmic-ray neutron sensing (CRNS)
Passive Neutron detectors
Non-invasive installation
Horizontal footprint 20ha
Integration depth 40cm
ResearchUnit Cosmic Sense: Use and develop CRNS within an interdisciplinary team
Massive Campaigns to map soil moisture distribution and dynamics at high resolution for small catchments
Develop a Scanning Probe to obtain spatially resolved information on soil moisture distribution within the footprint
Use CRNS soil moisture to estimate Groundwater Recharge and measure snow water equivalent to estimate the contribtion of snow melt in recharge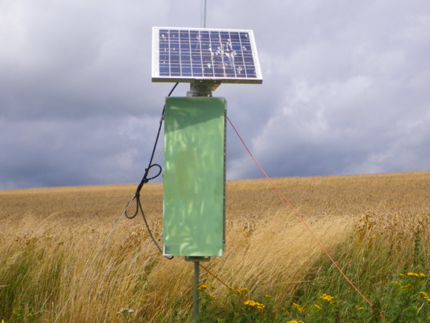 Surface water - Groundwater Interactions
We aim to understand natural and human impacted systems and their temporal dynamics at the surface water - groundwater interface as well as in shallow aquifers:
Representative groundwater sampling to access water level, temperature and solute concentrations
Numerical modelling (e.g. Feflow, Modflow, HydroGeroSphere) to reproduce and evaluate natural and human impacted environments