Cosmic Sense, Module Root Zone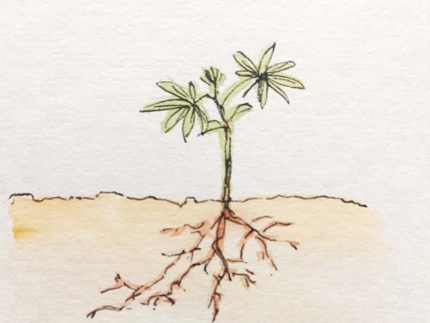 Project description:
The research module "Root Zone" (CRNS and root zone soil moisture dynamics in agricultural land), is part of the DFG research group "Cosmic Sense" and the successor of the module "Groundwater recharge" from the first phase of the project.
Cosmic-ray neutron sensing (CRNS) provides a suitable measurement of soil moisture for the most dynamic part of the root zone at field scale level. Its large support volume (horizontal radius > 150 m and penetration depth of up to several decimeters) as well as the non-invasive installation predestine the method for agricultural fields, where often soil management operations conflict with traditional invasive sensor installations.
However, the complicated interpretation of the CRNS data and the vertically variable penetration depth pose challenges for agriculural applications and use of CRNS soil moisture in modelling. The work in the research module will focus on the influence of vertical heterogeneity on the derived soil moisture and estimate its relevance for practical applications and modelling.
Next to the continued measurements at the long term observatory Marquardt, data from further research sites will be collected and analysed to assess the water fluxes within the root zone. The interaction with plant roots will be one focus and the impact of water storage on the crop development. For this aim CRNS soil moisture will be used in soil hydraulic models, that are coupled with crop development models. Selected research sites differ in depth to groundwater and management and include on site in the Netherlands with controlled drainage conditions.
We aim for a better understanding of the penetration depth of the CRNS signal and the uncertainties associated with it to ease the application and interpretation for non-experts of the method.
Contact: