---
Not a "Single Story" – How a German-Israeli COIL Project Helps Participants Overcome Stereotypes
"Power is the ability not just to tell the story of another person, but to make it the definitive story of that person." This is an insight that Nigerian writer Chimamanda Ngozi Adichie shared with the audience at a TED conference in 2017, pointing out the danger of reducing people, cultures and countries to a "single story." This is how stereotypes, which limit or even manipulate the perception of reality, are created according to Adichie.
Her very personal talk, which was translated into numerous languages and widely shared on the internet, was the starting point for an intercultural teaching project initiated by Dr. David Prickett and Karen Abel of Beit Berl College near Kfar Saba in Israel.
Read the whole article published in the university magazine Portal - Zwei 2020 "Digitalisierung".
---
Action Week for Climate Protection 2019
As part of the Action Week for Climate Protection which took place from 25.11 to 29.11, staff at the University of Potsdam focused on the topic of climate change in several forums. Joanna Thompson discussed how to talk about climate change with children. Students were then given the task of shooting short videos which dealt with one aspect of this topic in English.
They worked in three groups, with one preparing a vegan meal, one participating in an upcycling task and one group discussing the protection of woodland areas.

One of the videos can be viewed here.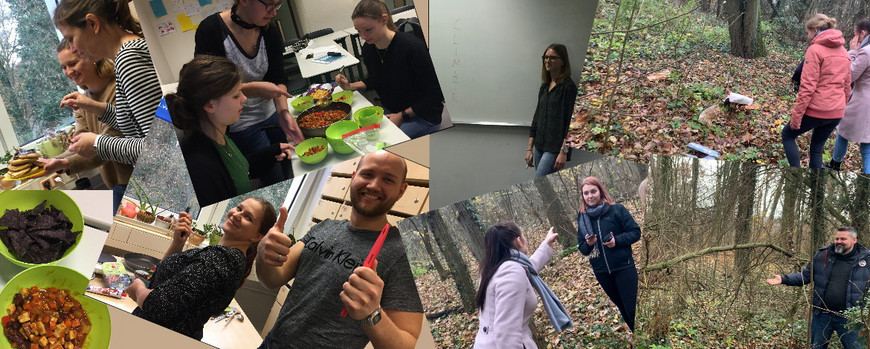 ---
The University of Potsdam is part of the Collaborative Online International Learning (COIL) Network. This COIL course in Winter Semester 2016/17 brought together students at the University of Potsdam and students at the SUNY Broome Community College. They learned and worked together synchronously in the classroom during class time via Skype, Moodle, and other digital media. For further information please click here.
Forner, Max. "The Increasing Impact of Social Media on Teaching."
Jerczynski, Delia. "Native vs. Non-Native Dichotomies–Competences of English Language Teachers."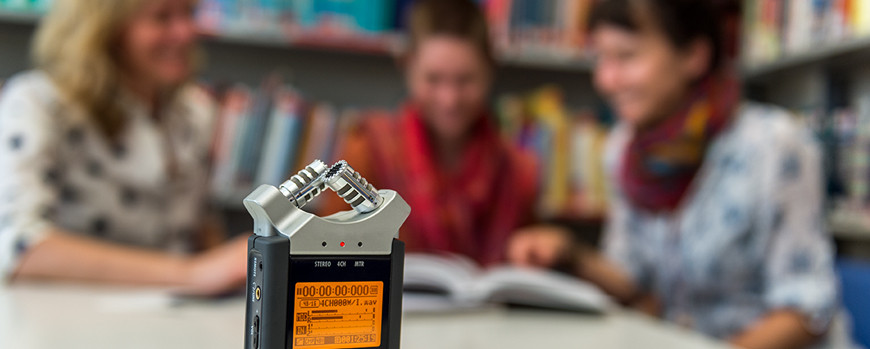 On this page, you will find links to podcasts that students in our courses have created. Maybe you will have the chance to make a podcast in one of your courses with us!
Have fun!