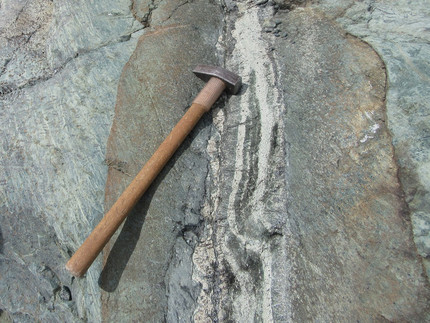 We investigate the properties of minerals, melts and solutions under geologically relevant conditions and how these influence processes and material cycles in the Earth system. How do melts and magmas form? What role do aqueous solutions or fluids play in the Earth's crust? Under what conditions do minerals transform? Knowledge of these interrelationships is the prerequisite for analysing the findings in nature and interpreting them with regard to their formation processes.
For these investigations, we use experimental equipment in the laboratory with which the pressure and temperature conditions of geological processes can be simulated in a controlled manner. The materials produced in these experiments are examined and characterised using highly sensitive measuring methods. Available experimental equipment includes high temperature furnaces, gas pressure autoclaves and diamond anvil cells. Investigation methods include electron microscopy and electron microprobe, optical polarization microscopy, vibrational spectroscopy, X-ray spectroscopy and diffraction with X-ray and synchrotron radiation.
Furthermore, the group has proven field experience in high and low grade metamorphic orogens. Terrain-based investigations with geological and structural mapping form the basis for the subsequent petrological, thermodynamic, geochemical and isotope geochemical laboratory investigations. These methods enable the recording of spatio-temporal changes, especially pressure/depth, temperature and stress regimes, in orogenes worldwide.