Open Master/bachelor thesis in Petrology
Dr. Silvio Ferrero, Dr. Gautier Nicoli, Dr. Valby van Schijndel and Prof. Dr. O'Brien are looking for highly motivated students interested in doing bachelor and master thesis in metamorphic petrology. We offer two possible projects involving the detailed petrological characterization of high-grade rocks:
1) Rocks from the 2.8-3.0 Ga Archean basement (metasediments, TTGs, amphibolites) of eastern Greenland, in the vicinity of the world-renown Skaergaard layered intrusion. The Archean metamorphic history of the area has never been investigated with modern petrological tools, and any study will generate entirely new knowledge on a crucial period of Early Earth's evolution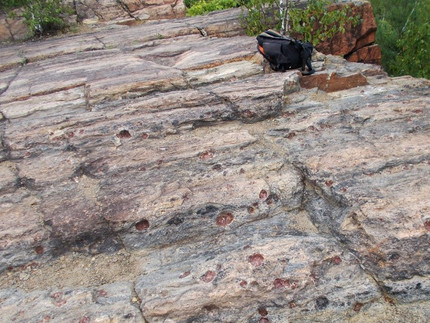 2) Lower crustal mafic granulites from the Adirondacks, NY (US). Most of the work in the area was done more than 40 years ago, and a recent re-appraisal of these rocks showed for the first time evidence of ultrahigh temperature metamorphism around the Middle Proterozoic (1.05 Ga). The data are however still fragmentary and more modern work is required. The samples presently available come from active and historical quarries where garnet was (and still is) extracted to be used as industrial abrasive, in the vicinity of Gore Mountain mine, famous for its giant garnet megacrysts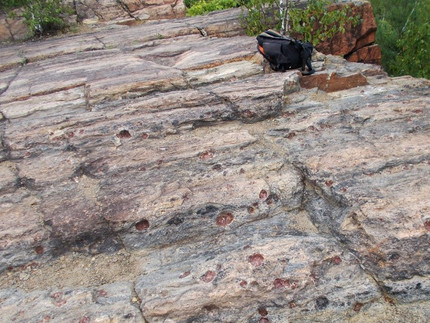 The implementation of both projects will require extensive optical microscopy, electron microprobe and LA-ICP-MS analyses and Micro Raman spectroscopy to be conducted at the Institute of Geosciences of the University of Potsdam in Golm. Phase equilibria modelling will be used to estimate the pressure-temperature evolution of the studied rock samples. Interested persons can get in contact with Dr. Ferrero.