Corinna Kallich
Campus Golm
Haus 27, Raum 1.55

Karl-Liebknecht-Str. 24-25
14476 Potsdam-Golm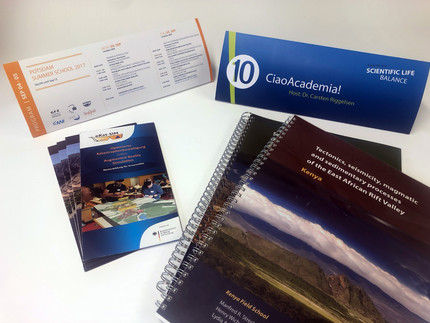 Within the scope of geoscientific requirements, you can approach the graphics department with all design-related questions. For this purpose, the latest versions of common graphics and illustration programs are used. Whether you would like to visualize a map, edit a cross-section or have your sketches from your field diary implemented, we are happy to take on these tasks. For the many field trips that take place each year, a uniform field guide design has been developed in the corporate design of the institute. The respective field trips are regularly equipped with appropriate material.
For meetings, presentation, field research and more, professional help is available for printing your large format prints.
Print products such as flyers, posters, business cards, scientific brochures, applications, roll ups, flags, guidance systems, and more are also designed for Earth Sciences staff and managed through to print.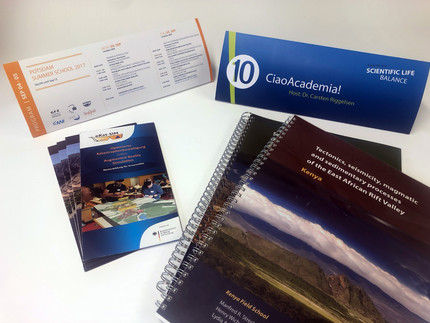 Equipment
Large format printer up to A0 and oversize for various paper types
Cutting table for large format prints
A3 color printer
A4 and A3 scanner
Scanner for thin sections
A0 map scanner