---
The "Writing Night for Deferred Academic Papers" was first organised by the European University Viadrina in 2010. Nowadays, it has become a regular offer by Writing Centres all over the world.
Our next Writing Night will take place on 2nd of March 2023, 4-11pm.
We meet at Campus Am Neuen Palais, house 19.
We offer counselling and workshops in English.
To get an impression of what we offer: Below you will find the programme of our last Writing Night on September 22.
Registration begins two weeks before the event here.
We are looking forward to welcoming you :)!
Programme "Writing Night", 22th of September, 4-11 pm

Workshops
Writing Space
4 pm
Arrival, welcome, orientation and setting up your workstation
4:30-6 pm
Writing time
4:30 pm
Workshop: Tips and tricks for database research (University Library)
6-6:30 pm
Break - with movement
5:15 pm
Workshop: Explore your writer self
6:30-8 pm
Writing time
6 pm
Impulse lecture: "Just" start!
8-8:30 pm
Break: Nightwalk
6:45 pm
Workshop: Revising
8:30-10 pm
Writing time
7:30 pm
Workshop: Visualization methods for the writing flow
10-10:15 pm
Break: Back stretch unit
8:30 pm
Workshop: Cite like a pro
10:15-11 pm
Finale sprint writing time
---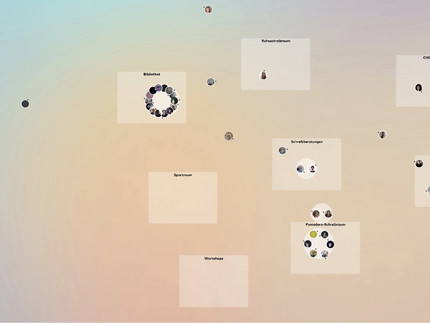 We organised digital Writing Nights in 2021 and 2022 because of the coronavirus. Platforms like wonder.me or gather.town brought students closer together and created the feeling of interacting on a personal basis in times of social distancing.

Just like any other Night, we offered mini workshops, answered individual questions regarding the different phases of the writing process, and supported you when it comes to technical problems and formatting difficulties. We also offered short yoga or breathing breaks when relaxation was needed. Those having attended without a specific writing project profit from the productive and motivating atmosphere in order to plan new projects or to learn.