---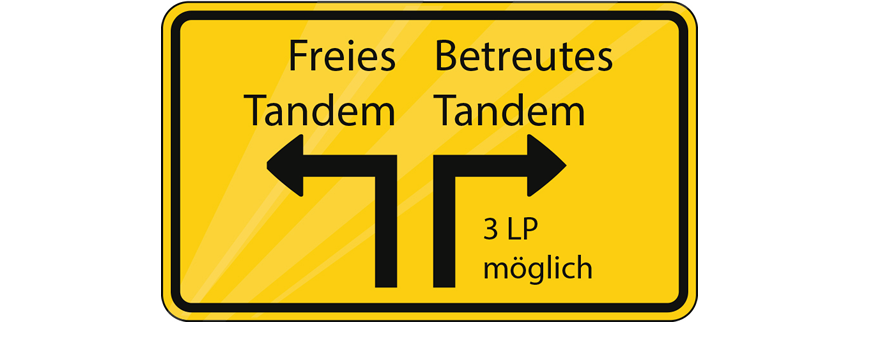 This semester, supervised tandem language learning (with credit points)as well as support for open/free tandem language partnerships (without credits) will be offered in German and/or in English.
AKTUELLER HINWEIS:
Students and UP staff who are not sure about taking the "Supervised tandem language learning" course, or who are interested in it and would just like to know a little more about it, are invited to participate in an introductory online meeting on
Tuesday, April 18, 2023, at 18:00 in the zoom room
https://uni-potsdam.zoom.us/j/2565507293 to get a quick overview and ask any questions that they may have.
No password (Kenncode) needed.
Contact details for both tandem forms can be acccessed here.
---
What are the differences between the tandem models?
| Free Tandem | Supervised Tandem |
| --- | --- |
| Optional tutorial advising | Mandatory supervision by a Zessko instructor |
| Partners set learning content and intensity | |
| | Earn 3 credits / ECTS points |
| | |