Departmental Student Representatives Committees
Departmental Student Representative Committees (Fachschaftsrat, also called FSR or FaRa for short) represent students' interests in the individual degree programs or departments. They are elected to represent all the students of a certain degree program/department and are in charge of administration. They provide support for projects by students and teaching staff members, represent student interests in various committees, organize celebrations and cultural highlights. Students can turn to the Departmental Student Representative Committees if they have problems or questions about the organization of their studies.
Departmental Student Representative Committee Geoecology
Hey you!
We're glad you dropped by.
You might still be a bit nervous at the moment and have many questions about university studies. But don't worry. That is completely normal and the uncertainty will subside in one or two weeks.
We, the Fachschaftsrat Geoökologie, are here to help you master the start of your studies. We are Geoecology students, just like you.
It is our personal goal to ensure that you have fun and succeed in your studies. To that end, we represent the degree program in university committees. We also organize recreational events where you can meet fellow Geoecology students from all semesters. Please do not hesitate to contact us if you encounter any problems. We are here to help!
Your FSR Geoecology
PS: If you're up for it, feel free to join us!
---
Departmental Student Representative Committee German Studies
Our task as the Fachschaftsrat Germanistik (departmental student representative committee for German Studies and German teacher-training programs) is to represent students' interests. We defend these interests in dealing with the department, the faculty and the university administration, but also amongst ourselves.
We ...
organize events for you.
offer help with the organization of your German Studies/teacher-training degree program.
are at your disposal and you can ask us your questions via e-mail or during our office hours.
offer support for communication between teaching staff members and students.
always have room for new members and creative ideas.
You can find our presentation video here.
---
Departmental Student Representative Committee History
Dear new History students,
The Fachschaftsrat Geschichte welcomes you to the University of Potsdam! We are the elected student representatives for all History students and try to always be at your side with any possible concerns you might have. We also represent you in dealing with teaching staff members and organize different events throughout the year. We'd be happy to see you there.
Especially now, at the beginning of your studies, you will be confronted with lots of things, some of which are certainly very challenging. No matter the kind of problems you face in the next years of your studies, we are happy to help you! Just write us an e-mail to fsr-geschi@uni-potsdam.de. You can find our short presentation video here.
We look forward to meeting you. FSR History
---
Departmental Student Representative Committee Maths and Physics
Dear first-semester students!
First off, welcome to the University of Potsdam. We, the FSR MaPhy (Fachschaftsrat Mathe-Physik), are glad to be able to extend our welcome and present our committee to you. We are your student representatives in dealing with the university and teaching staff members. For you, this is the beginning of a new phase of life full of challenges. It is our task to help you master these challenges. If you have questions, problems or concerns, please do not hesitate to contact us. You can reach us via e-mail: FSRMaPhy@fsr.physik.uni-potsdam.de
---
Departmental Student Representative Committee Political and Administrative Sciences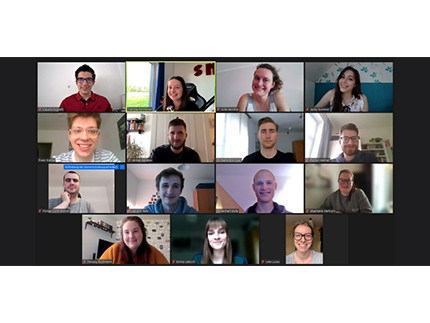 We are the Fachschaftsrat Politik und Verwaltung (FSR PuV), a group of students for students – the right point of contact for the degree programs BA Politische Bildung, BA Politik, Verwaltung & Organisation, MA Politikwissenschaft and Verwaltungswissenschaft.
We will deal with almost anything relating to student life as a student of Political and Administrative Sciences: We can help you with problems regarding the organization of your studies and examinations as well as any small catastrophes that can happen as a university student. We also organize events, trips and other activities. An important part of our work is to represent your interests. To be specific: we are actively involved in shaping degree programs and university life.
Contact:
Website - www.uni-potsdam.de/fsrpuv (will go online in October)
Social Media - Instagram | Facebook | Twitter
E-Mail: fsr-powi@vefa.uni-potsdam.de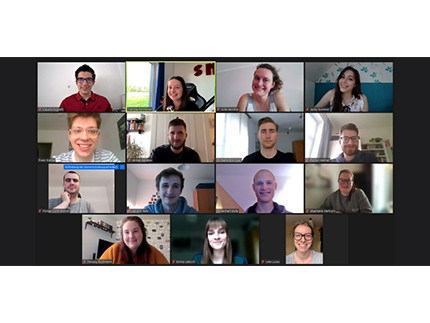 ---
Departmental Student Representative Committee Primary Education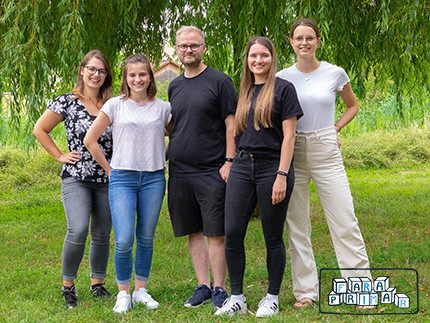 Every beginning is difficult. In order to make it easier for you to start your studies, we at the Fachschaftsrat Primarstufe (Fara Primar) can help you with our various offers. Our tutorials are designed to help you get a jump start into the university jungle and help you with your first steps as a student. You can look forward to the following offers:
Creating a course schedule
PULS, Moodle & Co. - The most important online tools for the university
Campus tour
Studying with a child
As soon as the exact times, places and general conditions for our tutorials are set, you will find them at: https://stud.astaup.de/~fsr-primar/nuetzliches/ersti-hilfe/.
You prefer to create your course schedule before the beginning of the semester? Then take a look at our homepage: https://stud.astaup.de/~fsr-primar/nuetzliches/rund-um-den-stundenplan/.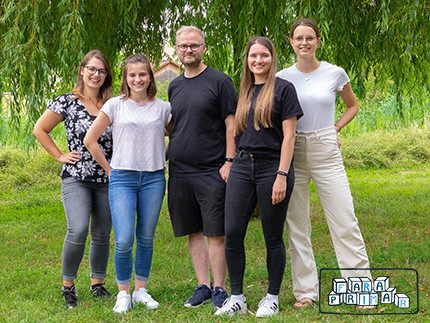 ---
Departmental Student Representative Committee Psychology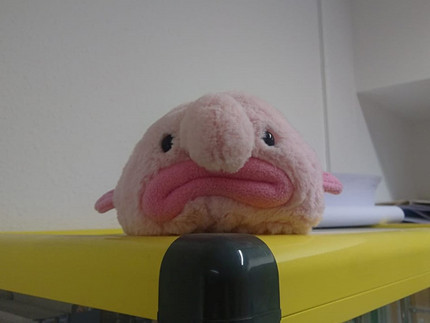 Hello, dear newcomers or experienced students! Welcome to the University of Potsdam. We are the Fachschaftsrat Psychologie. We are at your disposal with advice and support for questions concerning your studies of Psychology at the University of Potsdam. You can contact us via e-mail (fara-psych@uni-potsdam.de) or during our meetings, to clarify issues, contribute ideas or support us. Our elections take place every year at the beginning of the semester and we would be very happy to welcome one or two new psychology students in our midst. As the date approaches, we will provide you with more details about the elections in our monthly newsletter.
If you would like to become a member of the student representative committee, you would be able to choose an area you want to work on. For example, we organize career events for students, have seats on various committees and organize events for first-semester students. We would also be open to any new ideas you have. You can find more information about our work on Facebook: "FaRa Psychologie Uni Potsdam" or on our website. If you are interested, please contact us via e-mail and drop by one of our meetings. The dates will be posted on our website and Facebook at regular intervals.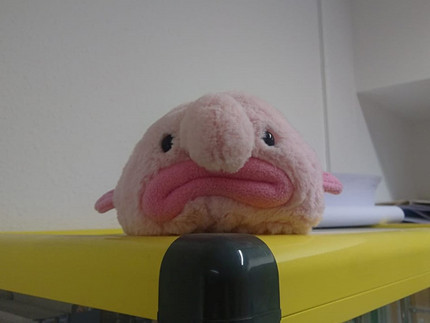 ---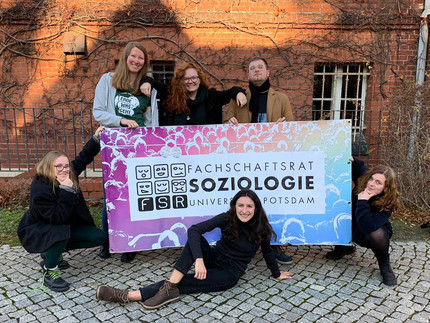 The Fachschaftsrat Soziologie is elected by you, the Sociology students.
We are your representatives and we support your interests.
We provide you with information on important dates, job advertisements, events and everything else relating to your Sociology studies and the student representative committee.
We organize projects, celebrations, cooperations, events, trips for Sociology students and more. We support you in dealing with all sorts of problems, projects and questions, especially concerning your studies. We represent you in various committees of the university and thus tackle e.g. problems with the study regulations and improve the courses on offer for you.
We act as a mediator between teaching staff and students.
Bonus: if you join us, we offer you easy access to university politics and volunteer work.
Website: soz.fachschaftsrat.de/
E-Mail: fsr-soziologie@mail.asta.uni-potsdam.de
Social Media: Instagram | Twitter | Facebook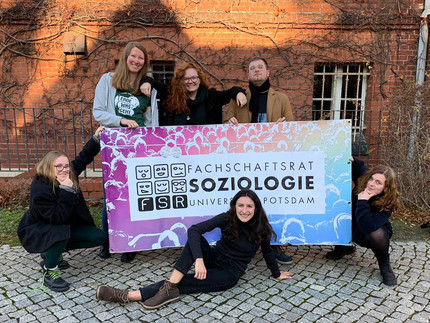 ---
Departmental Student Representatives Committee Sport Sciences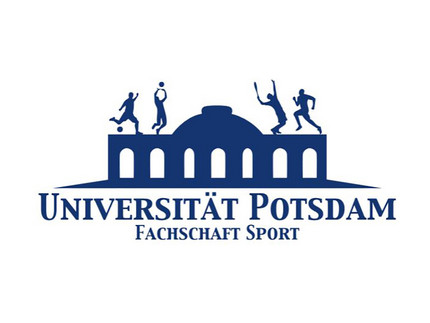 We are the Fachschaftsrat Sport and represent the interests of the Sports students at our university. We are:
a link between teaching staff members, university and students
your point of contact for any questions relating to the degree programs in Sport Sciences.
advisors for the first-semester students in Sport Sciences
representatives of all Sport Sciences students in university committees
organizers of sports events and parties
Our events offer something for everyone's taste. Students from other degree programs are also welcome to participate: Sprng Brk Party, Klitschnass Festival, Spowi Wies'n and Welcome Back Party. And there's more fun to be had exclusively for Sports Sciences students: Spowi Mixed, Beach 'n' Fun, first-semester students' week, fist-semester students' trip and Christmas lectures.
You can reach us here and stay up-to-date on the latest news:
Web: www.uni-potsdam.de/fsr-sport
E-Mail: Fsr-sport@uni-potsdam.de
Facebook: FSR Sport University of Potsdam | Instagram: fsrsportup
You can find our presentation video here.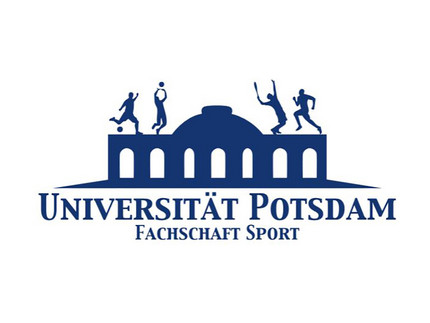 ---
Departmental Student Representative Committee Economics and Business Administration
The Fachschaftsrat Wirtschaftswissenschaften is an institution of the student body of the University of Potsdam and also an institution of student self-administration. It represents the interests of nearly 2,000 students of Business Administration, Economics, Politics and Economics and Business Information Systems. It currently consists of nine elected and several co-opted members.
The departmental student representative committee is the external representative of the department's student body and is in contact with members of the university, in particular with other institutions of the student body and the Faculty of Economics and Social Sciences.
The departmental student representative committee promotes the "cohesion" of all students in the department. We represent your interests in committees such as the Faculty Council, the Study Commission and search committees and advise you on questions and problems concerning your studies. In addition, we organize many events that make everyday university life more exciting, cultural, athletic, and fun.
Any good student representative committee depends on having dedicated students. There are not always enough students who voluntarily participate in the student representative committee alongside their studies. That is why we are always looking for enthusiastic students to join us.
Curious to know more? Do you have questions, ideas or feel like working with us? If you have a passion for social issues, are a team player and reliable, then contact us and join us! We will welcome you in our midst at any time! Ranging from work on the homepage, to organizing our parties, to answering e-mails, you will find that we offer a broad field of activities. In return, you will meet new people, make new friends and have an opportunity to experience some variety in everyday university life.
Website: www.fachschaftsrat.de | E-Mail: hilfe@fachschaftsrat.de | Instagram Fsrwiwi_up | Facebook Fachschaftsrat WirtschaftswissenschaftenUniversität Potsdam
ERSTI PHASE 2020
In order to ensure a successful start to your studies and to give you an opportunity to make your first new acquaintances, we offer you a digital orientation week during the introductory days. At this event we will play games to get to know each other, present everyday life at the university and answer questions about studying. On the platform "Discord," which we highly recommend you download, there will be various BarCamps on all kinds of topics. Here's the link to our server: https://discord.gg/mcgZ3Nu