Potsdam - an Inspiring Place for Living, Studying and Working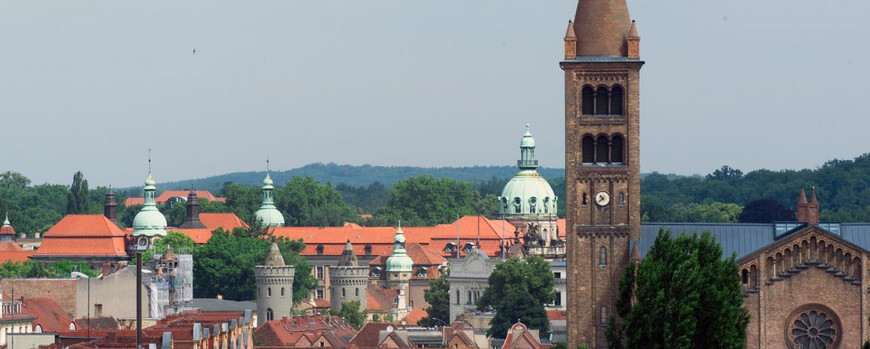 Cultural, Open to the World and Tolerant
Potsdam is considered one of the most beautiful cities of Germany. Surrounded by lakes, rivers and forests, with its many palaces and gardens, the capital of Brandenburg is an inspiring place for living, studying and working. The Palace Sanssouci, once the summer residence of Frederick the Great, the large park with its Church of Peace based upon Italian models, the Roman Baths and the Orangery Palace create a Mediterranean atmosphere.
The architecture of the city reveals many different European influences. There are, for instance, the Dutch Quarter with its shops and restaurants, the Russian Colony Alexandrowka with its orchards or the Slavic Weavers' Quarter of Babelsberg. Potsdam is a lively city marked by many cultures.
For more than a hundred years, it has been also home to the sciences. Proof of this is the historical ensemble of research buildings on the Telegrafenberg with the large refracting telescope as well as the Einstein Tower from 1920 that houses a solar telescope. Nowadays, Potsdam is a modern city of sciences with the largest university of Brandenburg, the Babelsberg Film and Television University "Konrad Wolf", the Potsdam University of Applied Sciences and numerous extramural institutes, a city of science in whose midst a new education forum is taking shape.