War and Conflict Studies | Master
The history of humankind is also the history of armed conflict. The 'Age of Extremes' in particular saw scenes of violence of a completely new order of magnitude, the effects of which still extend into the present day. Political science, the social sciences and history are entrusted with the task of recognizing the causes and patterns of these wars and conflicts, contextualizing them, and making the insights thus gained productive for resolving current problems. This programme caters to German applicants and those applicants from around the world that speak German on the level of a native speaker (C1). International applicants without this level of German can apply for our MA in International War Studies.
THE PROGRAM AT A GLANCE
Name
War and Conflict Studies
Degree
Master of Arts
Standard period of study
4 semesters
Credit points
120
Language of instruction
German & English
Start of study (1st semester)
Winter Semester
Campus
Am Neuen Palais
Fees & Charges
Semester fees and charges: yes
Tuition fees: no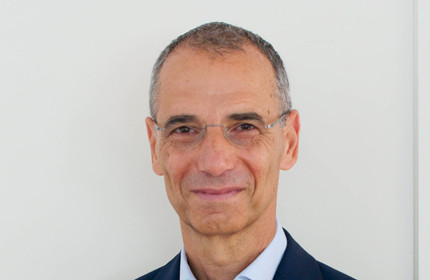 Emeritus der Professur für Neuere Geschichte, Universität der Bundeswehr München
"The best address in Germany to understand war, guerilla warfare, and terror in its historical and current dimensions."
Program Content
The War and Conflict Studies degree program analyzes the causes, dynamics and contexts of violent conflicts at the national and international levels. Essential fields are military history, the cultural history of violence, and military sociology, with their respective methodologies and theories. The interrelations between the state, society and the military are analyzed from the beginning of the Early Modern period to the present day. The program concentrates on modern history (19th and 20th centuries).
Course Objective and Future Career Options
The program provides you with comprehensive analytical skills that enable you to grasp both historical and current wars and conflicts in their complexity. You will deepen and expand your subject-specific competences to include essential content from military sociology, the history of violence, and military history. Students will refine their use of methodologies in the social sciences and humanities, become capable of discussing complex matters in a critical manner, and learn how to present the outcomes of their work appropriately.
In addition to our academic education, we attach great importance to work experience through internships: Our students have been able to secure internships at political foundations in Berlin (Konrad-Adenauer-Stiftung, Friedrich-Ebert-Stiftung), at several federal ministries (Federal Ministry of Defense, Foreign Office) and implementing organizations (GIZ), or in the media (e.g. WELT). We also offer the possibility to take on an internship abroad. Our students have gained work experience in internationally recognized research institutes (e.g. the International Institute for Strategic Studies in London), in country offices of political foundations (especially those of the Konrad Adenauer Foundation, e.g. in Jerusalem, Tunis, Panama) and consulting firms (e.g. BwConsulting, the in-house consulting service of the German Armed Forces), as well as in German diplomatic missions (e.g. the German Embassy in Warsaw). It occurs that our students are offered permanent positions after a successful internship.
There are career prospects in science, the media, policy-making, the ministerial bureaucracy, international organizations, think tanks, in museums and foundations, in cultural mediation, and in non-governmental organizations (NGOs). Alumni of this degree program now serve, among other places, at the Ministry of Defense, the Foreign Office, the German Agency for International Development GIZ, as staffers in the German Parliament, at various political foundations, at the International Institute of Strategic Studies IISS in London, as members of the armed forces of Germany and the United States, as well as at BwConsulting, the in-house consulting agency of the German military. Click here to find an overview of further careers available to you after graduation.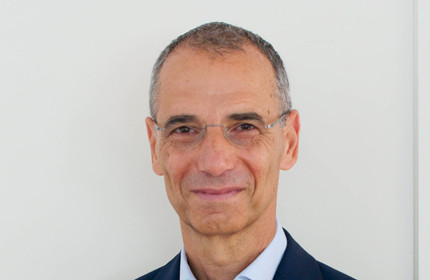 Emeritus der Professur für Neuere Geschichte, Universität der Bundeswehr München
"The best address in Germany to understand war, guerilla warfare, and terror in its historical and current dimensions."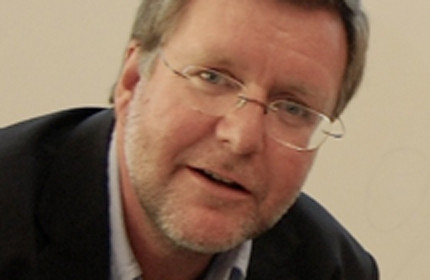 Professor of History and Global Affairs, Yale University
"There is no better programme in the world to understand Germany's complex role in past and present conflicts."
Prerequisites for Admission to the Master's Program
The basis for being accepted into the master's program is a strong interest in political, social and historical relations.
The prerequisite for master's studies at the University of Potsdam is an academic degree qualifying for a profession, such as a bachelor's degree. Your first degree should be in a subject that is relevant to the degree program, for example in history, political science, or sociology. You must have earned at least 40 CPs in history, political science, sociology, or a related subject in your first academic degree. Since some of the courses are held in English, you should demonstrate good knowledge of English corresponding to at least Level B2 of the Common European Framework of Reference for Languages (CEFR). Applicants who are not a German citizen must demonstrate sufficient German language proficiency corresponding to the level C1 (CEFR) evidenced by the DSH 2 (language competence test for university admission) or the equivalent thereof.
You can read more about the subject-specific admission requirements in the respective Admission Regulations.
Program Structure
This four-semester master's degree program requires the completion of 120 credit points. The following overview provides information about the weighting of individual modules and types of courses. For additional information, please consult the subject-specific Degree Regulations or the Departmental Advisory Office.
Our students make active use of the opportunity to spend a semester abroad, where they can improve their language skills as well as develop new research interests. Exchange semesters in Russia (Moscow, St. Petersburg), Turkey (Kilis), Israel (Jerusalem) and Colombia (Bogotá) are concrete examples of the extraordinary commitment of our students. We also have excellent relationships with partner universities in Berne, Vienna, Paris, London and Dublin, among other partners around the world that allow for study and research stays. The Scottish Centre for War Studies and Conflict Archaeology in Glasgow gives interested students the chance to earn a Postgraduate Certificate in War Studies.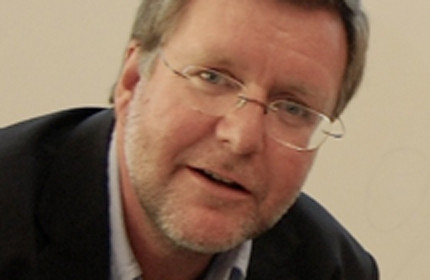 Professor of History and Global Affairs, Yale University
"There is no better programme in the world to understand Germany's complex role in past and present conflicts."
Student testimonials on the program
CONTENT AND CREDIT POINTS (CP)

Modules

Credit Points

Mandatory Modules
45 CPs
Introductory Module War and Conflict Studies
9 CPs
Military and Society in the Age of "Total War," 1792–1945
15 CPs
Themes and Methods of War and Conflict Studies
6 CPs
Internship
15 CPs
Elective modules
Students must successfully complete three elective modules worth 15 credit points each.
45 CPs
Military and Society after 1945
15 CPs
International History since the Early 20th Century
15 CPs
Armed Forces and Society from Social Sciences Perspectives
15 CPs
Adjoining Fields in Military History
15 CPs
Conflict, Security and the Armed Forces – Historical and Social Scientific Approaches
15 CPs
Security Studies
15 CPs
Master's thesis
27 CPs
Final colloquium
3 CPs
Total
120 CPs
Frequently Asked Questions
Contact
Institute of History
Am Neuen Palais Campus | Building 11, Room Z04

This description is based in part on information from the subject-specific study and examination regulations for a master's degree in War and Conflict Studies at the University of Potsdam dated February 9, 2022 (Official Announcements No. 16/22, p. 622).