Anglophone Modernities in Literature and Culture | Master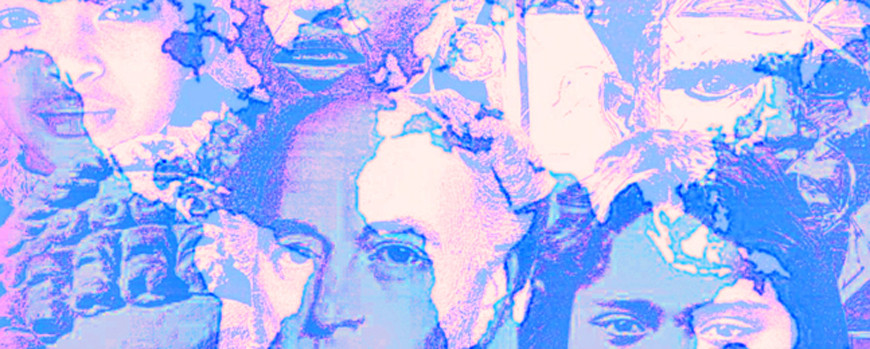 This English-language Master's program offers insights into Anglophone literatures and cultures worldwide. Apart from providing European and American perspectives, the program also includes an analysis of African, Asian, and Australian phenomena of literary and cultural modernity.
THE PROGRAM AT A GLANCE
Name
Anglophone Modernities in Literature and Culture
Degree
Master of Arts
Standard period of study
4 semesters
Credit points
120
Language of instruction
English
Start of study (1st semester)
Summer semester and winter semester
Campus
Am Neuen Palais
Fees & Charges

Semester fees and charges: yes
Tuition fees: no
This program focuses on literary and cultural phenomena encompassed by the concept of "modernity" - a term that comprises both an historical epoch and a specific social experience. Using a combined literary and cultural studies approach, you will be studying a variety of methodologies and their explanatory power as well as their applicability to modern issues and questions.
In order to reflect on the differences between various academic cultures, you will also spend one semester at one of the partner universities of the University of Potsdam or at another university of your choice, and you will prepare a detailed report on your experience abroad. In exceptional cases you can substitute your semester abroad with serving as a mentor for international students at the University of Potsdam and by writing a detailed journal about your experiences during that time.
Course Objective and Future Career Options
The goal of the Master's program "Anglophone Modernities in Literature and Culture" is to deepen your knowledge and understanding of diverse aspects of modernity in the English-speaking world. You will learn how to productively and critically engage an array of frameworks of interpretation, description, and analysis that are often in conflict with one another and that come from different historical, disciplinary, or regional contexts. The program's international orientation facilitates multifaceted work and increases your intercultural skills. In addition, you will learn how to do academic work independently and to present your research results appropriately in a Master's thesis as well as in oral presentations.
Future employment opportunities in teaching and research are available in the fields of English/American cultural or literary studies at institutions of higher learning. In addition, this Master's program will open up professional prospects in areas that demand specialized knowledge in literary and cultural formations and diversity in the English-speaking world. This includes specialized journalism, publishing, and work for foundations as well as translation and public relations. Thanks to the cooperation with international partner universities and institutions, you can also work in international higher education and research management, in archives, or in libraries. Click here to find an overview of further career fields available for you after graduation.
The (academic) institutions of Potsdam University will set you up perfectly for the start of your professional life. However, you can also continue your education by obtaining a PhD in one of the departments of the Faculty of Arts related to this master's programme.
Prerequisites for Admission to the Master's Program
The general prerequisite for enrolling in a Master's program is a first academic degree that qualifies you for a profession, e.g., a Bachelor's degree. Your first degree should be in an essential subject/degree program for English Studies, American Studies, or Anglophone Studies, or a comparable Anglophone degree program in literary/cultural studies. In principle, applications with degrees in related disciplines are also possible.
You can learn more about the subject-specific admission requirements in the respective Admission Regulations.
During the four semesters of the program you will earn a total of 120 credit points (CP) from the following modules and your final thesis.
For additional information, please consult the subject-specific Degree Regulations or the Departmental Advisory Office.
CONTENT AND CREDIT POINTS (CP)

| Modules | Credit points |
| --- | --- |
| Introduction Anglophone Modernities | 6 CP |
| Literary/Cultural Theories of Modernity | 15 CP |
| Literature and Modernity | 15 CP |
| Culture and Modernity | 15 CP |
| Academic English | 9 CP |
| Internship | 9 CP |
| International Research and Exchange | 9 CP |
| Research Colloquium | 12 CP |
| Master's Thesis | 30 CP |
| Total | 120 CP |
Contact
Department of English and American Studies
Prof. Dr. Nicole Waller | Departmental Student Advisor
Campus Am Neuen Palais
Building 19, Room 1.20
Advantages at a Glance
Projects and internships in cooperation with regional institutes are an important part of this program. This gives you the opportunity to establish ties with future employees even before finishing your studies, allowing you to gain experience in a variety of fields.
The planned study abroad segment will increase your cultural competence and help perfect your language skills.
In view of student's actual living situations, Potsdam University introduced the possibility of part-time study for many programmes. This applies to the M.A. Anglophone Modernities in Literature and Culture as well.
Application
Have you decided for a Master's Program in Anglophone Modernities in Literature and Culture at the University of Potsdam? Then you should take the next step on the application pages to find out more about current application and enrollment procedures.
Contact
Department of English and American Studies
Prof. Dr. Nicole Waller | Departmental Student Advisor
Campus Am Neuen Palais
Building 19, Room 1.20
This description is based in part on the information provided by the Program-Specific Regulation for the Master's Program in Anglophone Modernities in Literature and Culture at the University of Potsdam, dated 15 February 2017 (AmBek No. 16/17, p. 875).