---
Using Moodle for Online Learning
1. What is the difference between PULS and Moodle?
PULS is an electronic service for planning and organizing your studies. This online platform allows you to find and sign up for all courses at the University of Potsdam and to register for the examinations scheduled for the semester. Here you can also create your personal timetable and view your grades. You can also download your enrolment certificates via PULS.
Moodle is an interactive learning environment that provides virtual courses to accompany university classes. Instructors can design their Moodle courses in different ways by uploading texts, lecture slides or videos, and by providing various activities such as wikis or tests. In addition, Moodle provides numerous tools for organisation and communication (forums, chats, calendar).
While PULS is mainly responsible for administrative matters, Moodle offers interactive online spaces for specific courses. Whether and how Moodle is used in courses depends on the lecturers. It is also possible to use Moodle courses for independent projects such as working groups.
2. How can I find my courses in Moodle?
After having registered on Moodle.UP, you will find the search field at the top of the header. Alternatively, you can go to "Courses / Search courses" in the navigation bar and thereby access the search field. It is advisable to search by the title of the course - often a few words or the name of the instructor are sufficient. When searching, make sure to select the course of the current semester.
3. How do I register for a Moodle course?
The default method is self-enrolment. Students find the according Moodle course via search and sign up for it. This can be done either with an enrolment key, that will be given to you by your instructor, or the enrolment will be open for a certain period of time without a key.
4. How can I subscribe to a forum in Moodle?
Each user can adjust the forum settings individually. You will find the forum settings by clicking on "Preferences" in the user menu in Moodle and then by selecting "Forum Preferences". Depending on the amount of forum posts sent in the e-mail summary, you can choose between Complete (daily e-mail with all forum posts), Single (single e-mail per forum post) and Subjects (daily e-mail with subjects of the posts only). For more information see the Moodle documentation.
---
Scheduling Meetings and Coordinating Group Work
Brainstorming and Presenting Ideas
Working Together on Documents and Presentations
---
Zoom and Video Conferencing
Zoom is a platform for video conferencing. The service also offers further features, including a chat, a virtual background, a polling tool and breakout rooms.
The University of Potsdam has purchased a campus license for all students and employees. To get the licence, please use your UP's long form email address to register for Zoom.
---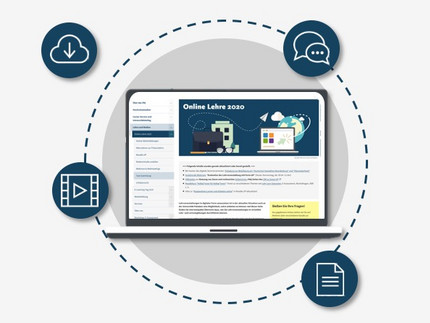 Digital Learning Tools
Students of the University of Potsdam can obtain the following software:
SPSS, Citavi, Anti-Viren-Software
Further information on software licenses can be found on the ZIM website.
Creating study materials, planning projects, learning vocabulary or taking online quizzes. Here is a selection of tools that are designed to enhance your learning experience and help you stay on top of your workload.
Overview as interaktive Prezi-presentation oder Overview as PDF (only in German)
+++ The listed applications are subject to the license terms of the respective providers. The order of naming is arbitrary. Please check the terms of use and privacy policy for each application! +++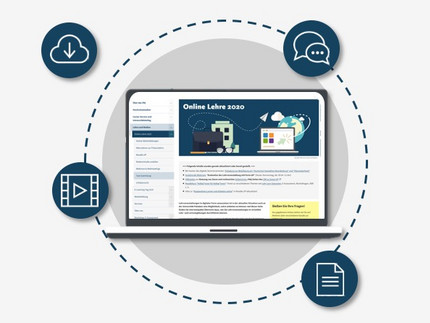 ---
Tips for Studying from Home
Electronic Resources of the Library
The Potsdam University Library has subscribed to a large number of scientific e-books as well as e-journals and databases for all members of the university. The online resources can usually be found in the online catalogue.
Access to licensed e-books, e-journals and databases is available within the campus network of the University of Potsdam via WLAN or outside via VPN. Information on how to configure VPN access can be found on the ZIM website.
Handbuch Homeoffice@UP
The University of Potsdam offers a variety of online services that support working from home. Most services are available over the Internet with the UP account, some can be used with VPN access.
https://www.uni-potsdam.de/de/zim/beratung-hilfe/self-service/up-homeoffice (in German)
---