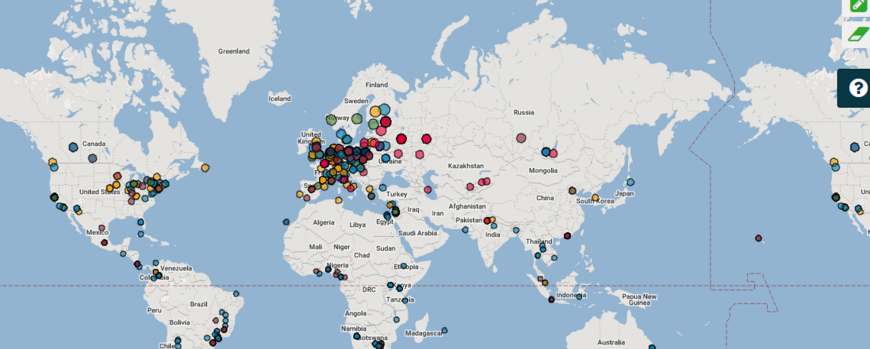 International Partnerships
Since its new foundation in 1991, the University of Potsdam has established a number of international partnerships in the European research area. The close relationship to France with the Franco-German University (DFH) as well as to the neighboring country Poland is worth mentioning in particular. The most important element in these exchange relationships are the currently 533 Erasmus+ partnerships, which link the university with more than 280 universities all over Europe and beyond. Outside Europe, the University of Potsdam has particularly close contacts with Israel. In addition, the university alliance European Digital UniverCity (EDUC) with seven other European universities from France, Italy, the Czech Republic, Hungary, Spain, and Norway has been a special strategic focus since 2019.
You can find a list of all university and faculty partnerships of the University of Potsdam here.
Our student exchange partnerships are listed in the menu Going Abroad/Studying Abroad.
In the "Strategic Partner Regions" section of the website, you will find information on the concept of strategic partner countries and links to "Country Pages" with specific information on the individual regions.
If you are interested in establishing a faculty partnership, the International Office will be happy to advise you. On the page "Advising on Partnership Agreements", we have compiled information on concluding cooperation agreements for members of the faculties.