Schwerpunktland Australien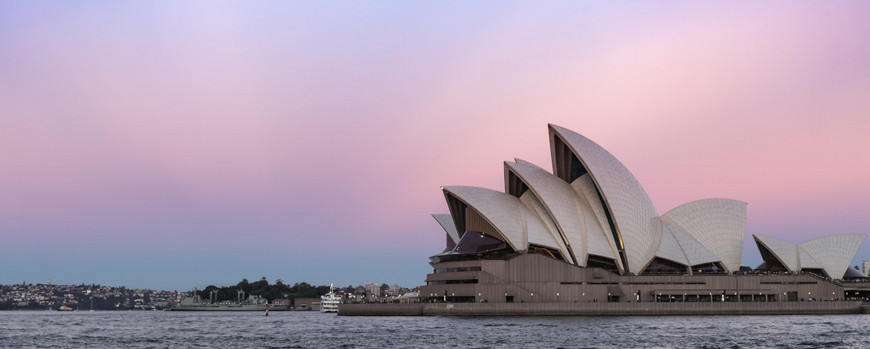 Für Informationen und praktische Hinweise zu studentischen Austauschprogrammen der UP mit Partnerländern, besuchen Sie bitte den Bereich "Ins Ausland/Studierende"
Forschungskooperationen zwischen Deutschland und Australien
Australien verfügt über einen gut ausgestatteten Wissenschaftssektor mit aktuell 43 Universitäten und Forschungsorganisationen von hohem internationalem Ansehen, was sich auch in guten Ranking-Platzierungen australischer Universitäten ausdrückt (THE, QS World University Ranking). Australien verfügt über eine langfristige Wissenschaftsstrategie, die Innovation als wesentlich für Australiens zukünftiges Wirtschaftswachstum erachtet. Dabei stehen angewandte Forschung und eine engere Verknüpfung von Universitäten und Industrie sowie Forschungstransfer im Vordergrund, zusammengefasst im Plan "Australia 2030:Prosperity through Innovation".
Die deutsch-australische Zusammenarbeit geht auf ein Regierungsabkommen zurück, das bereits 1976 abgeschlossen wurde. 1994 unterzeichnete Australien als erstes Land ein Wissenschafts- und Technologieabkommen mit der Europäischen Union. Im Bildungsbereich wird dieses durch ein Abkommen zwischen der Alexander-von-Humboldt Stiftung (AvH) und dem Australian Research Council (ARC) ergänzt. Weitere Abkommen bestehen zwischen der Deutschen Forschungsgemeinschaft (DFG) und dem Australian Research Council (ARC) sowie dem Australian National Health and Medical Research Council (NHMRC).
2018 beriefen die Regierungen der Bundesrepublik und Australiens eine gemeinsame Expertengruppe zum Ausbau der Beziehungen zwischen beiden Ländern ein. Den Bereich Wissenschaft vertrat dabei Prof. Dr. Anja Schwarz (Professur Cultural Studies Großbritanniens) von der Universität Potsdam. Ein künftiger Schwerpunkt der Zusammenarbeit soll im Bereich Innovation liegen, zum Beispiel in der Zusammenarbeit deutscher Forschungscluster mit entsprechenden australischen Pendants, in der Energieforschung sowie im Bereich der Forschungsinfrastrukturen. Die Einbindung von Nachwuchswissenschaftlerinnen und Nachwuchswissenschaftlern ist für beide Seiten von großer Bedeutung.
Im Zentrum der Zusammenarbeit stehen bilaterale Forschungskooperationen in den Bereichen:
Umweltforschung und -technologien
Geo-, Meeres- und Antarktisforschung
Gesundheitsforschung
Erneuerbare Energien
Nationale Forschungsprioritäten der australischen Seite sind außerdem Nahrungsmittelproduktion, Boden & Wasser, Transport, Cyber-Security, Energie, Ressourcen, fertigende Industrie und Gesundheit.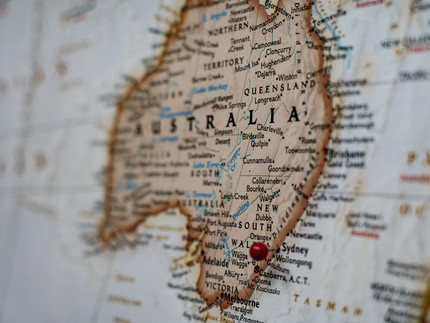 Australien als Partnerland der Universität Potsdam
Das Interesse an einer wissenschaftlichen Kooperation mit australischen Universitäten ist an der UP traditionell hoch, ebenso wie das Interesse der Studierenden an einem Studienaufenthalt in Australien.
Die Macquarie University (Sydney) ist ein strategischer Partner der Universität Potsdam. Neben der forschungsbasierten Ausbildung von Studierenden (Master of Research) liegt ein weiterer Schwerpunkt der akademischen Zusammenarbeit in der gemeinsamen Doktorandenausbildung über strukturierte Graduiertenprogramme, gefördert über die EU, den DAAD und die DFG. Fachliche Schwerpunkte liegen in den Kognitionswissenschaften und der Anglistik. Die strukturierte Doktorandenausbildung spielt auch in der Zusammenarbeit mit der University of Melbourne eine entscheidende Rolle.