Prof. Dr. Willi Jasper verstorben
Am Freitag, den 3. Februar 2023 ist unser alter Kollege Prof. Dr. Willi Jasper nach schwerer Krankheit in Berlin verstorben.
Willi Jasper (1945-2023) war bekannt durch seine Bücher zur deutsch-jüdischen Literatur seit der Aufklärung, zu Lessing und Börne, zur Exil-Literatur, Faust-Rezeption und zur Familie von Heinrich und Thomas Mann. Er hat zunächst als wissenschaftlicher und politischer Publizist für Presse und Rundfunk, als Dozent und als Buch-Autor in Köln gewirkt, später dann als wissenschaftlicher Mitarbeiter und stellvertretender Direktor am Salomon-Ludwig Steinheim Institut in Duisburg gearbeitet. Von 1995 bis 2004 hat Willi Jasper am Moses Mendelssohn Zentrum in Potsdam geforscht und von 2005 bis 2010 als Professor für deutsch-jüdische Literaturgeschichte in den Jüdischen Studien und am Institut für Germanistik in Potsdam gelehrt.
Er war Mitglied des PEN-Zentrums Deutschland und erhielt 2013 die Johann-Heinrich-Merck-Medaille der Darmstädter Goethe-Gesellschaft.
Wir erinnern ihn als politisch reflektierten, kritischen Geist und streitbaren Publizisten.

Christoph Schulte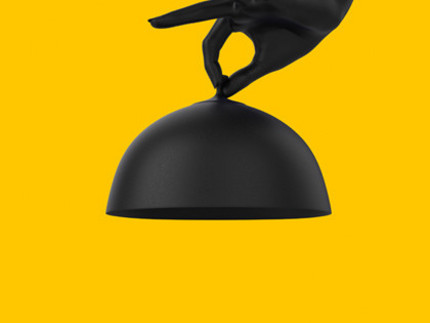 To Eat or Not to Eat
Interdisziplinäre Zugänge zu religiösen und anderen Essensregeln
Tagung des Forums Religionen im Kontext
Universität Potsdam, Campus Am Neuen Palais
Obere Mensa (Haus 12, 1. Stock)
am Donnerstag, 3. 11. 2022 und Freitag, 4. 11. 2022
Programmübersicht:
3.11.2022, Donnerstag: Bedingungen des Essens - Am Neuen Palais (Obere Mensa)
16.30 Begrüßung und Einführung
17.00 Friss oder stirb? – Einführung in das deutsche Lebensmittelrecht
Apl. Prof. Dr. Norbert Janz, Rechtswissenschaft (Universität Potsdam)
17.45 Warum essen wir, was wir essen?
Dr. Rachel Lippert, Neurowissenschaft (Dt. Institut für Ernährungswissenschaften, DIfE)
18.30 Pause
19.00 Essbar? Insekten als Nahrungsmittel
Dr. Ina M. Henkel, Ernährungswissenschaft (EntoNative GmbH | TENETRIO)
4.11.2022, Freitag: Nahrungstabus und Abstinenzen – Am Neuen Palais (Obere Mensa)
10.00 Kannibalismus- und Blutverbot
Dr. Ulrike Kollodzeiski, Religionswissenschaft (Universität Potsdam)
10.45 Die Beziehung von Halal und Koscher
Prof. Dr. Daniel Krochmalnik, Jüdische Theologie und Imam Kadir Sanci, Islamwissenschaft (Universität Potsdam)
11.30 Pause
11.45 Fasten und Hungern als Körper- und Selbsttransformation
JProf. Dr. Bernadett Bigalke, Religionswissenschaft (Universität Leipzig)
12.30 Essen in der Mensa: Halal/Koscher/Freitagsfasten
14.00 Woher wir wissen, was (noch) als essbar gilt. Bedeutungsträger und -konstrukteure im gegenwärtigen Ernährungsalltag
JProf. Dr. Tina Bartelmeß, Ernährungssoziologie (Universität Bayreuth)
15.00 Abschlussdebatte: Vegetarismus, Veganismus, Fruitarismus etc. als neue Religion?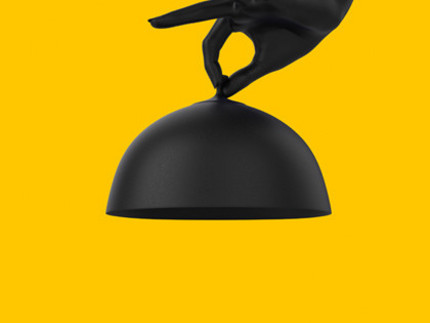 Invitation to our semester opening (winter semester 2022/23)
Wednesday, October 26 2022 | 6 pm
Am Neuen Palais 10 | building 8 | room 0.58
Orientation meetings for freshers (Winter semester 2022/23)
Religious Studies | October 10, 2022, 1 pm | Am Neuen Palais, building 11, room 0.09
Dr. Michael Haußig
Am Neuen Palais, Haus 11, Raum 0.Z.07
Telefon: +49 331 977-1564
E-Mail: haussig [at] uni-potsdam.de
Jewish Studies | October 12, 2022, 10 am | Am Neuen Palais, building 9, room 1.14
All-day orientation meeting, including libraries and Potsdam sight-seeing
Marie Ch. Behrend MA
Am Neuen Palais, Haus 5, Raum 2.06
Telefon: +49 331 977- 4236
E-Mail: maribehr [ät] uni-potsdam.de