Convivencia in the Mediterranean
Early Modern Perceptions, Practices, and Limits in Dealing with the Religious Other
Organization: Selma Stern Center for Jewish Studies Berlin-Brandenburg
Convenors: Prof. Dr. Sina Rauschenbach, Dr. Susanne Härtel
November 21-23, 2021
Haus der Brandenburgisch-Preußischen Geschichte
Am Neuen Markt 9
14467 Potsdam
The IXth International Conference of the Selma Stern Center for Jewish Studies Berlin-Brandenburg will be held in person, pandemic restrictions permitting. It will also be possible to participate online.
Please register to participate by November 12 at:
If you opt for a digital participation, you will receive access information a week prior to the conference.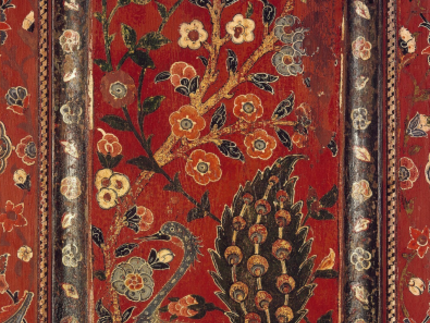 The concept of "convivencia" stems from the corpus of scholarship on the medieval Iberian Peninsula, where it is traditionally used to describe cultural and social interactions between the members of the major religious communities resident there. Similar to medieval Spain and after the Iberian expulsions, Christians, Jews and Muslims continued to live together in the Early Modern Mediterranean. In historiography, however, these Mediterranean regions have rarely been viewed through a comparative lens with regard to their religious make-up. Often very global interpretations dominate, perceiving places either as havens of tolerance or sites within an overarching oppression.
In their specific case studies, scholars presenting at the IXth International Conference of the Selma Stern Center for Jewish Studies Berlin-Brandenburg will analyze a variety of contacts between religious communities and individuals in North Africa, in the various provinces of the Ottoman Empire and in different parts of Italy. The conference seeks to investigate in how far the concept of "convivencia" can help us to better understand inter-religious relations in the Early Modern era and to discuss the significance of religious affiliations from comparative perspectives.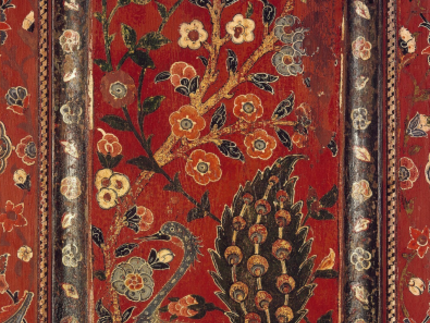 Telling (Jewish) Lives: Biographers' Reports
Digital lecture series, winter term 2021/2022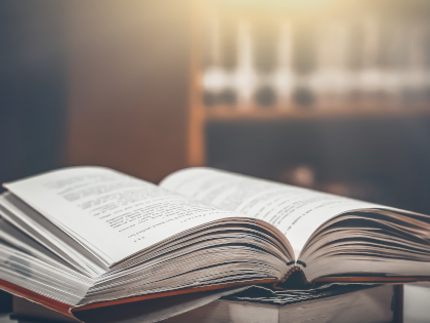 All lectures in German
Tuesdays, 6:15pm - 7:45pm (CEST/CET), online
Prior registration requested: events-jsuuni-potsdampde
Organized by Prof. Dr. Grażyna Jurewicz
University of Potsdam, Institute of Jewish and Religious Studies
Selma Stern Center for Jewish Studies Berlin-Brandenburg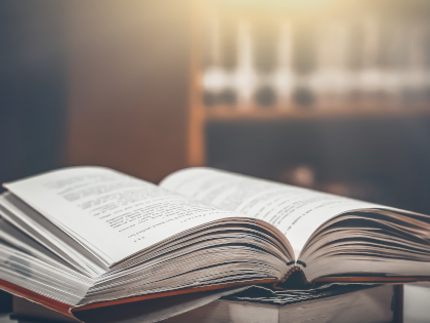 Further information here.
Orientation meetings for freshers (Winter semester 2021/22)
Religious Studies | October 10, 2021, 1 pm | Am Neuen Palais, building 11, room 0.09
Dr. Michael Haußig
Am Neuen Palais, Haus 11, Raum 0.Z.07
Telefon: +49 331 977-1564
E-Mail: haussig@uni-potsdam.de
Jewish Studies | October 21, 2021, 10 am | Am Neuen Palais, building 9, room 1.14
All-day orientation meeting, including libraries and Potsdam sight-seeing
Dr. Ulrike Schneider
Am Neuen Palais, Haus 5, Raum 2.06
Telefon: +49 331 977-4236
E-Mail: ulschnei@uni-potsdam.de
International Conference:
The Many Faces of Early Modern Italian Jewry
Organizers: Dr Martin Borýsek, Dr Davide Liberatoscioli
October 4 - 6, 2021
Campus Griebnitzsee, building 1, room H10
Please register in advance. For further information consult the conference schedule.
Strategies against racism and anti-semitism in class
In cooperation with the Competence Center for Prevention and Empowerment of Zentralwohlfahrtsstelle der Juden in Deutschland, ZWST (Welfare Organisation of the Jews in Germany), the Department of Jewish Studies and Religious Science started a pilot project for prevention of racism and anti-semitism in schools. Lectures, work shops and summer schools will heighten future teacher's awareness of extremist and racist attitudes in classrooms, and enable them to prevent violent radicalization, which recently culminated in Halle (October 2019) and Hanau (February 2020).
In the academic and public sphere, Jewish Studies are often dominated by Ashkenazic Studies. Our lecture series focuses on "Sephardim and other Jews." On the one hand, we discuss the past and present of Jews whose ancestors had been forcibly converted or expelled from the Iberian Peninsula between 1492 and 1498. On the other hand, we offer glimpses into the histories and cultures of Jews in Ethiopia, Iran, Morocco, Tunisia, Yemen, etc. with neither Ashkenazic nor Iberian ancestries. The lecture series is organized in cooperation with the Selma Stern Center for Jewish Studies.
The event will be held online on Zoom. Please contact infouselma-stern-zentrumpde for meeting ID and password.
For further information, please visit the webpages of Selma Stern Zentrum für Jüdische Studien.
Opening of the Summer Semester
Dear students, dear lecturers,
the School of Jewish Theology and the Institute of Jewish Studies and Religous Science cordially invite you to the opening of the semester on 28 April at 6 PM.
The opening lecture entitled "A Proto-Biblical Book Has Come to Light: What Does It All Mean?" will be given by Prof. Idan Dershowitz.
The event will be held online on Zoom. Please contact Dr. Ulrike Schneider (ulschnei@uni-potsdam.de) for meeting ID and password.
Informationen zur Lehre im Sommersemester 2021
Liebe Studierende der Jüdischen Studien und der Religionswissenschaft,
wir hoffen, dass Sie trotz der großen Herausforderungen, auch im privaten Bereich, das Wintersemester gut bewältigen konnten.
Aufgrund der aktuellen Situation wird es leider auch im anstehenden Sommersemester Einschränkungen im Lehrbetrieb sowie bei der Nutzung der Bibliotheken und weiterer universitärer Einrichtungen geben.
Die Raumkapazitäten an der Universität und die zu beachtenden Abstandsregelungen lassen leider nur einen kleinen Teil der Lehrveranstaltungen als Präsenzveranstaltungen zu. Der größere Teil der Lehrveranstaltungen, sowohl der Vorlesungen als auch der Seminare, wird wie auch im Wintersemester digital angeboten. Dabei werden in den Lehrveranstaltungen die vielfältigen technischen Möglichkeiten, wie Moodle, Videokonferenzen via Zoom, Diskussionsforen, intensiv genutzt, um über die Seminarinhalte mit Ihnen ins Gespräch zu kommen, aber auch eine Diskussion unter den Studierenden zu ermöglichen.
Das Vorlesungsverzeichnis für das Sommersemester ist seit dem 15. März über PULS zugänglich. Dort finden Sie auch Hinweise, wie die Veranstaltungen abgehalten werden.
Die Einschreibung für die Veranstaltungen ist bei PULS vom 6. April bis zum 9. Mai möglich, am 8. April erfolgt die erste Zulassung seitens der Dozent:innen. Die Vorlesungszeit beginnt am 12. April und endet am 23. Juli.
Wenn Sie Fragen zu den Lehrveranstaltungen und deren Ablauf haben, können Sie sich jederzeit gern auch vorab an die Dozentinnen und Dozenten per Mail wenden. Die Kontaktdaten finden Sie hier:
https://www.uni-potsdam.de/de/js-rw/institut/kollegium

Die LehrveranstaltungsplanerInnen geben Ihnen ebenfalls gern Auskunft, für die Religionswissenschaft Dr. Stefan Gatzhammer; für die Jüdischen Studien Dr. Ulrike Schneider.
Weitere aktuelle Informationen zum Studium sind hier zusammengestellt:
https://www.uni-potsdam.de/de/studium/corona
Berücksichtigen Sie bitte auch die Anmelde-, Belegungs- und Rücktrittszeitraum für die Lehrveranstaltungen:
https://www.uni-potsdam.de/de/studium/termine/semestertermine
Wir freuen uns trotz der weiterhin ungewöhnlichen Ausgangsbedingungen auf das gemeinsame Semester mit Ihnen.

Mit herzlichen Grüßen und guten Wünschen zum Semesterstart
Die Dozentinnen und Dozenten des Instituts
"Leshon Haqodesh" - Hebrew as Jewish Holy Language
In the course of her habilitation, Dr. Dorothea Salzer gave a lecture on the topic "Leshon Haqodesh: The Emergence and Formation of Conceptions of Hebrew as Jewish Holy Language in Antiquity."
Starting with a remark of Gershom Scholem, who considered Hebrew "words which are filled to the breaking point with specific meaning", Dr. Salzer described the beginning of that process from different points of view: From the Late Antiquity, in Judaism Hebrew was regarded as means of Creation, as a proto- and as a revealed language. The results of this sanctification can be shown in the liturgy and poetry and negotiations of individual and group identities in various eras.
The following discussion focused on the relationship of Leshon Haqodesh and secular manifestations of Hebrew. The lecture ended with a Sektempfang on the stairs of the Communes at the Neues Palais in Potsdam.
Professor Christoph Schulte on Jewish Study's historical and contemporary positions and contextualisations in times of racism and antisemitism; from Frankfurter Allgemeine Zeitung, July 1 2020 (in German).
New Release: Judaica Portal Berlin-Brandenburg goes beyond boundaries of the science region
The Judaica Portal Berlin-Brandenburg which was launched in 2017, is growing beyond its regional borders. With the new release, the holdings of the Institute for the History of German Jews, the Library of Jewish Scepticism - Library of the Maimonides Centre for Advanced Studies at the University of Hamburg, the Library of the Jewish Community Hamburg and the Judaica holdings of the State and University Library (SUB) Hamburg are listed together in the portal. They can also be accessed directly via facets in the portal interface.
When it was launched in 2017, the specialist holdings of 11 Berlin and Brandenburg libraries as well as the article index for Jewish Studies, RAMBI, of the National Library of Israel, became searchable in the portal . Another novelty was the integration of a virtual Hebrew keyboard with the possibility to switch the direction of writing, which enables searching in the original script.
The portal has been continuously expanded since then. In 2018, the Digital Judaica Collection of the University Library Johann Christian Senckenberg in Frankfurt am Main was integrated, opening access to almost 50,000 digital copies. Since 2019, the Judaica holdings of the German Archaeological Institute, the Film University Babelsberg Konrad Wolf and the Joseph Wulf Mediothek (Haus der Wannsee-Konferenz) can also be searched via the portal.
The success of the portal is primarily due to the close cooperation between the Fachverbund Judaica (Berlin-Brandenburg), the Selma Stern Center for Jewish Studies Berlin-Brandenburg and the Cooperative Library Network Berlin-Brandenburg (KOBV). The Discovery Service ALBERT - Library Search Engine which was developed by the KOBV, meets the sometimes very specific requirements of Judaica subject collections, such as transliterated title information as well as the readability of original scripts and right-reading fonts. The technical solutions provided by the KOBV were also used for the fundamental advancement of the ALBERT system. The Judaica Portal is the first ALBERT instance to deduplicate data sets from heterogeneous sources and to use additional mechanisms for data preprocessing - parallel to the KOBV portal. Other specialized collections with particular requirements in terms of fonts and reading direction will also benefit from this further development.
By adding the Hamburg Judaica holdings, the portal is crossing its previous regional boundaries of listed library holdings. Apart from facilitating access in general, it gives scientists and all interested parties the possibility to gain insight into the Judaica holdings of the scientific landscape of Berlin-Brandenburg and Hamburg. The participation of further libraries with Judaica collections from German-speaking countries is planned and desired.
Text: Dr. Andreas Kennecke & Dr. Monika Schärtl
Translation: Bastian Wiesemann
Dear students,
Hard times ahead: the University administration are planning to increase the teaching workload for lecturers and readers on permanent posts by more than 100% from (now) 8 to (then) 18 teaching hours per week (THW). This is not only a massive imposition for the colleagues in question but will also affect your studies at our institute. For the projected increase would violate the minimal standards of academic teaching and is prone to reduce our – and your – study programmes to some 'light versions' of their former selves.
University teaching at an adequate level of state-of-the-art conceptual quality requires intense research in the planning phase and extensive preparation and continuous reflection and evaluation during the teaching period. It is not for nothing that most of Germany's federal states (incl. Berlin, Saxony and Mecklenburg-Vorpommern) restrict the teaching load for readers and lecturers to 8-10 THW, with 12 THW as the maximum in exceptional cases. Similarly, in their manual for university teachers the University of Vienna stipulates for every 90 minutes of seminar teaching load 4,5 hours of preparation and follow-up processing.
A teaching load of 18 THW would allow only for starkly schematic, didactically streamlined and thematically/conceptually superficial courses and for a high rerun frequency of the same seminars all over again, in effect leading to a set course curriculum that would disenable choice and specialization. Nor would such a teaching load leave adequate room for the individual supervision of seminar assignments or term papers, let alone BA or MA theses.
Should the administration plans fully materialize, due to that excessive number of teaching hours, colleagues would be forced to offer low-standard courses of poor or no academic stature whatsoever. Our institute would then cease to be an academic teaching institution at university level.
The Faculty Council of the UP's Faculty of Arts has unanimously voted to defy the administration's imposition and to refuse to advertise teaching posts with a workload of 18 THW. Moreover, in an open letter addressed to the government of the federal state of Brandenburg and to the university administration, the Faculty of Arts protests against the impending de-academisation of this university.
The Department of Jewish Studies and Religious Studies
What this means for you:
Standardised courses on endless repeat
No research-based teaching
No supervision for your papers & your BA and MA theses
No office hours, no individual consultations, no e-mail replies
A devaluation of your education!
Here you find the link to the petition "Bildung ist keine Massenware" (Education is no mass merchandise)
Open Letter to the President of Potsdam University and the Ministry of Science, Research and Cultural Affairs of the Federal State of Brandenburg (MWFK)