Spanish-German Academic Conversations
Since 2011 Sina Rauschenbach is the coordinator of the "Spanish-German Academic Conversations" (Spanisch-Deutsche Arbeitsgespräche). The conversations resulted from a joint initiative of Prof. Dr. Jaime de Salas (Fundación Xavier de Salas, Trujillo), Prof. Dr. Friedrich Niewöhner (Herzog August Bibliothek Wolfenbüttel), and Prof. Dr. Dietrich Briesemeister (Stiftung Preußischer Kulturbesitz) in 1993. Between 1993 and 2004, they organized a number of joint conferences to promote research of the Spanish-German relations and to encourage academic encounters between Spanish and German scholars beyond the proper fields of Hispanic/Germanic Studies in Germany and Spain. With the retirement of Dietrich Briesemeister in 2004 and the sudden death of Friedrich Niewöhner in 2005, the initiative came to a standstill. It was revived in 2011. Since then the following conferences have been organized:
"Naturrecht und Konfession: Konfessionelle Einflüsse und Religionsfreiheit im Naturrecht", org. Prof. Dr. Diethelm Klippel and Prof. Dr. Salvador Rus Rufino (Wolfenbüttel, 2011)
"The Castilian 'Arbitristas' and the Cultural and Intellectual History of Early Modern Europe", org. Prof. Dr. Sina Rauschenbach and Prof. Dr. Christian Windler (Trujillo, 2013)
"Religious Plurality and Interreligious Contacts in the Middle Ages", org. Prof. Dr. Ana Echevarria and Prof. Dr. Dorothea Weltecke (Wolfenbüttel, 2015).
"Eastern Coins in the Early Modern World: Antiquarianism and the Oriental Artifact 1500-1800," org. Prof. Dr. Martin Mulsow and Prof. Dr. Stefan Heidemann (Trujillo, 2017)
"Spanien auf dem Weg zum religiösen Einheitsstaat (15. Jh.) – España en el camino hacia un estado religioso homogéneo – Spain and its way to a Religious Unitarian Country", org. Teresa Jiménez Calvente (Alcalá de Henares), Klaus Herbers (Erlangen) (Wolfenbüttel, 2019)
We will continue the "Spanish-German Academic Conversations" every two years, alternately in Trujillo and Wolfenbüttel.
For further information or proposals, please contact Sina Rauschenbach.
See also http://www.fundacionxavierdesalas.com/es/CONVERSACIONES/
Program and Flyer "Convivencia in the Mediterranean"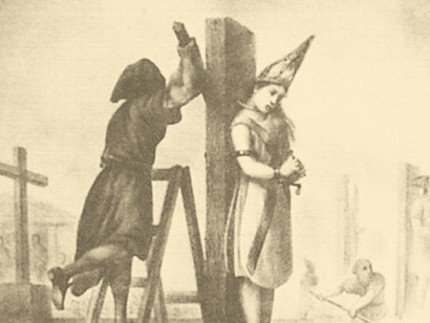 Verfolgt und Verbrannt – Mexikos geheime Juden
Uraufführung eines Liederzyklus von Osias Wilenski mit Originaltexten von Luis de Carvajal dem Jüngeren (Pursued and Burned – The Secret Jews of Mexico: Premiere of a song circle by Osias Wilenski with original texts of Luis de Carvajal the Younger).
Former recitals:
29 October 2015, 8 pm, Potsdam, Schinkelhalle, Schiffbauergasse 4A, 14467 Potsdam;
12 November 2015, 8 pm, Steigenberger Inselhotel, Auf der Insel 1, 78462 Konstanz.
Participants: Friedemann Hecht, Tenor; Nikola David, Speaker; members of the modern art ensemble (Klaus Schöpp, flute; Katharina Hanstedt, harp and musical direction); Yoriko Ikeya, piano ; Matias de Oliveira Pinto, violoncello).
Click here to view the flyer (german)