CHAIR OF
INTERNATIONAL RELATIONS
---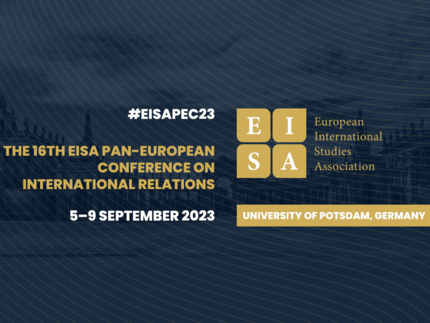 EISA-PEC IS COMING TO POTSDAM
From September 5 to 9, the largest European conference on International Relations will take place at the Griebnitzsee Campus. More than 1000 scientists will present their current research around the conference theme "Envisioning a New Normal".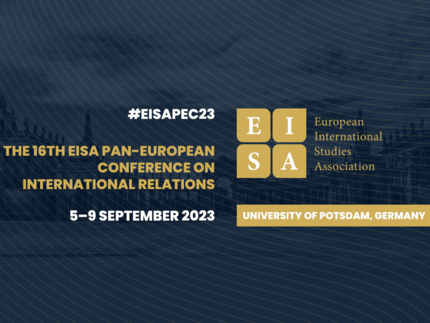 ---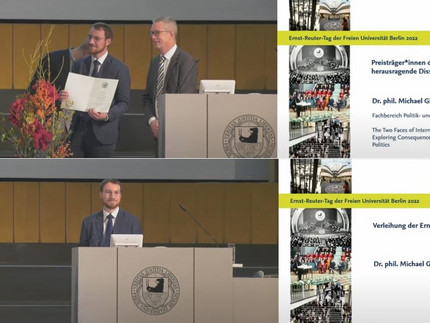 ERNST-REUTER-AWARD 2022 FOR DR. MICHAEL GIESEN FOR THE BEST DOCTORAL THESIS
Dr. Michael Giesen received the award for the best doctoral thesis named "The Two Faces of International Organizations: Exploring Consequences and Sources of Diversification in World Politics" at the Ernst Reuter Day 2022 at the Freie Universität für Berlin on December 2, 2022. We congratulate him warmly for this great award and are very happy to have him in our team!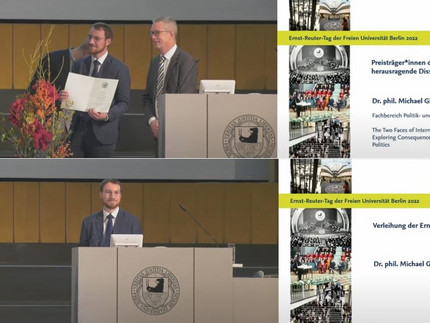 ---
---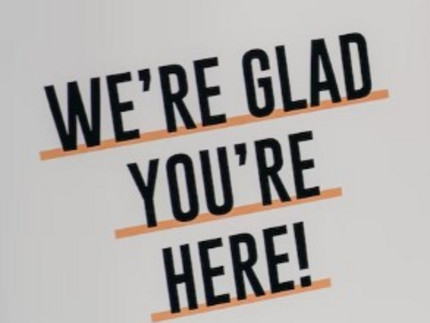 WELCOME TO THE TEAM
We are very happy to announce that Dr. Elena Sondermann and Dr. Michael Giesen joined our team!
Both of them started on November 1st, 2022 as postdoctoral researchers at the chair. Please check out their teampages for more information about them and their seminars.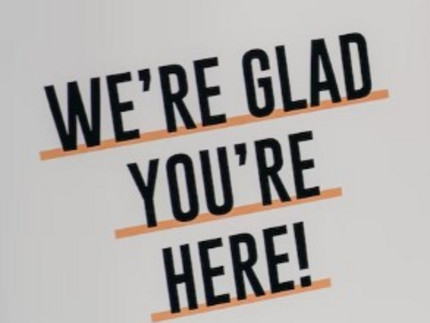 ---
---
---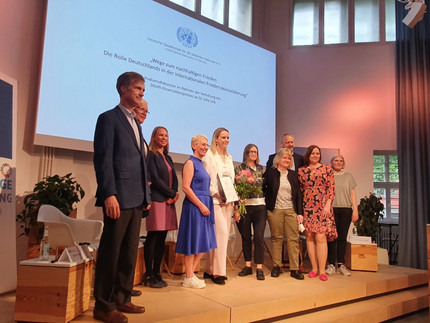 DR. JULIA LEIB RECEIVES DISSERTATION AWARD
Julia Leib received the award of the United Nations Association of Germany for her dissertation 'Patterns of Sustaining Peace: A Systematic Comparative Case Analysis of Institutional Configurations and their Impact on Peacebuilding Success'. The DGVN Research Council selected the thesis from a total of 20 applications. Video of the panel discussion
Congratulations!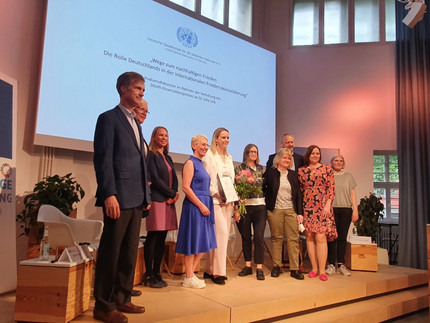 ---
---
---
---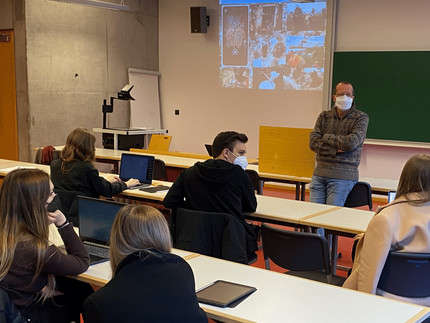 Guest lecture by former Ambassador Martin Kobler
Former German Ambassador and UN Special Representative Martin Kobler was invited by Dr. Julia Leib to give a guest lecture in the seminar "International Security Policy" on January 26, 2022. Martin Kobler has served in many crisis regions during his diplomatic career, including as German ambassador to Egypt and Iraq, before working for the United Nations as (Deputy) UN Special Representative in the UN peacekeeping missions in Afghanistan (UNAMA), Iraq (UNAMI), the Democratic Republic of Congo (MONUSCO), and Libya (UNSMIL).
In his lecture on "Security Policy in Crisis Situations", Martin Kobler gave the students insights into the practical work of the United Nations and its peacekeeping missions in fragile post-conflict societies and discussed current challenges of international security policy with them.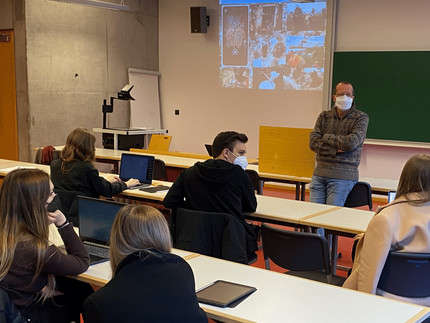 ---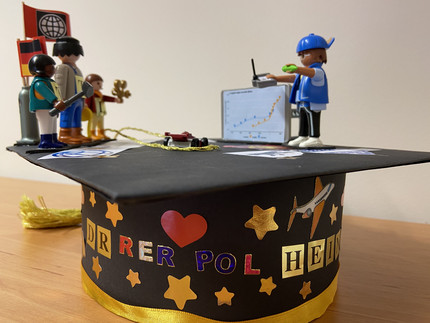 CONGRATULATIONS, MIRKO HEINZEL!
Mirko Heinzel successfully completed his PhD on 08.12.2021 with the title "World Bank staff and project implementation. The importance of country-specific knowledge". The thesis was supervised by Prof. Dr. Andrea Liese (first review, Uni Potsdam), Prof. Dr. Thomas Risse (second review, FU Berlin) and Prof. Dr. Thomas Sommerer (third review, Uni Potsdam).
We congratulate you on this outstanding achievement!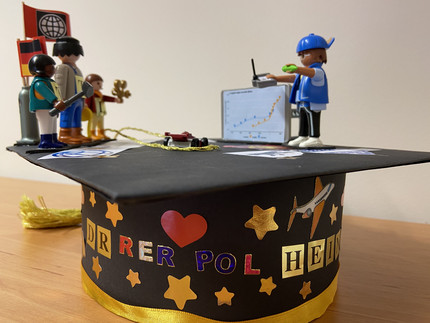 ---

BOOK RELEASE WITH CAMBRIDGE UNIVERSITY PRESS
Dr. Nina Reiners research project "Transnational Lawmaking Coalitions for Human Rights" started as a PhD thesis in Political Science at the University of Potsdam, builds on a two-year postdoc project funded by the Fritz Thyssen Foundation, and is finally available as a monograph with Cambridge University Press.
Transnational Lawmaking Coalitions analyzes the role and impact of informal collaborations in the UN human rights treaty bodies. The book dives beneath the surface of the formal access, procedures, and actors of the UN system to reveal how independent experts and external collaborators play a key role in the development of human rights.

---