---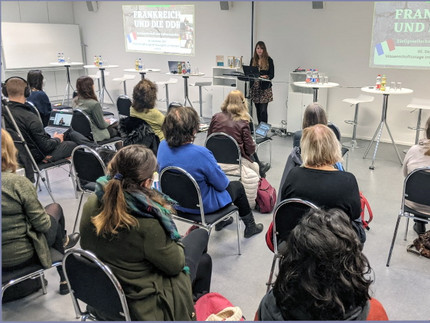 06 December 2021
"La France et la RDA": France and the GDR - Civil Society and Cultural Transfer
On December 6, 2021, a conference with discussion panels on relations between France and the GDR was held at the Bildungsforum Potsdam (Potsdam Educational Forum) as part of a cooperative project between the University of Potsdam and the Université Bordeaux Montaigne. Gabrielle Robein, who is from France and an instructor of French at Zessko, took part in the discussion as a contemporary witness. more...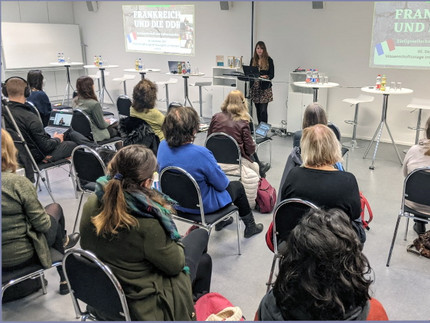 ---
December 2021
Language in Practice as a Philological Subdiscipline: Old and New Challenges
Article in Fremdsprachen in Lehre und Forschung by Dr. Doris Gebert and Olga Holland. more...
---
26 November 2021
"Medal Uniwersytetu Warszawskiego" for Dr. Małgorzata Majewska-Meyers
Our long-time colleague, Dr. Małgorzata Majewska-Meyers, was awarded the "Medal UW": the medal of the University of Warsaw. more...
25 November 2021
Zessko at the University of Potsdam's E-Learning Day 2021
On November, 25, 2021, this year's E-Learning Day at the University of Potsdam took place as a hybrid event—digitally and at the Griebnitzsee campus. Colleagues from Zessko took part presented their best-practice teaching scenarios. more...
---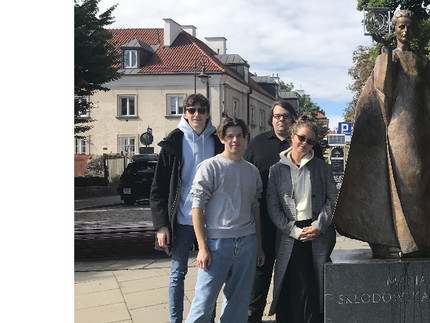 8 November 2021
Spotkanie w Warszawie: A Student's Perspective
This year, a long-standing tradition continued: the annual excursion to Warsaw, organized by Zessko, took place from August 31 to September 5, 2021. more...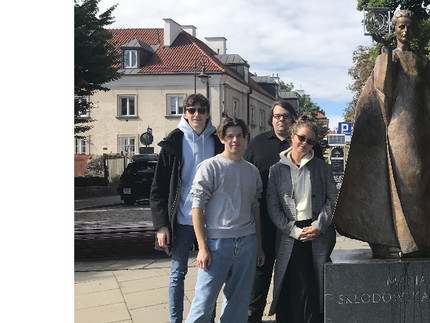 ---