"La France et la RDA": France and the GDR - Civil Society and Cultural Transfer
---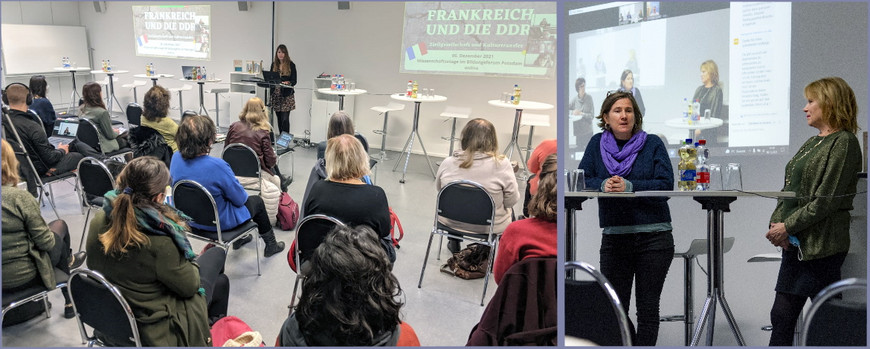 When we think of postwar Franco-German relations, it is primarily de Gaulle and Adenauer, the Elysée Treaty, or the Franco-German Youth Office that come to mind. However, in addition to these ties between France and the Federal Republic of Germany, there were also a significant number of East German-French contacts, which often only becomes clear when we take a closer look.
On December 6, 2021, a conference with discussion panels on relations between France and the GDR was held at the Bildungsforum Potsdam (Potsdam Educational Forum) as part of a cooperative project between the University of Potsdam and the Université Bordeaux Montaigne. This project was initiated by Anne Pirwitz, research assistant at the University of Potsdam.
What sort of image of France was conveyed in the GDR? Was France seen as an enemy, a friend, or something in between? To what extent were social actors able to sustain a certain degree of freedom, despite the institutionalization of their exchanges at the time? What did it mean to learn or teach the language of a country you most likely would never or only very rarely travel to? How could relationships be built on an individual and interpersonal level that went beyond political endeavors, be it through town twinning or youth exchange programs?
These questions were central to the presentations of Prof. Dr. Dorothee Röseberg and Dr. Franziska Flucke, who presented reports of contemporary witnesses.
Gabrielle Robein, who is from France and an instructor of French at Zessko, took part in the discussion as a contemporary witness in the children's exchange program. The event's hybrid format allowed a wide audience–including many students–to attend and participate in the exchange.

Contact: Gabrielle Robein
Originally published on 16 December 2021