EDUC: Learning Language Together — Project Work with the University of Pécs in the 2022 Summer Semester
---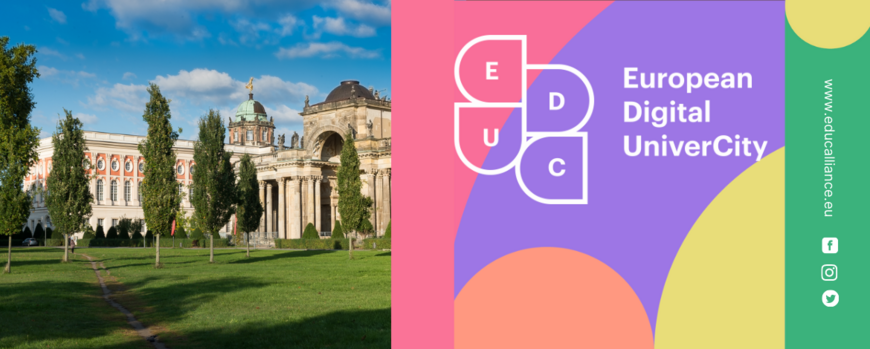 This summer semester, Egor Skripkin, Russian instructor at Zessko, led a five-week project with students of the University of Potsdam and students of the University of Pécs (Hungary) in his UNIcert® III subject-specific course, "Russian for Political Science." The cooperation was supported by the European Higher Education Alliance "European Digital UniverCity" (EDUC).

The project work focused on the political order of Post-Soviet Countries. Divided into small, mixed groups, the students from Potsdam and Pécs chose a post-Soviet country for their project work. In addition to completing various exercises on the topic, the students presented and discussed their findings at the end of the project.

The format offered very good opportunities for intensive training in Russian as a language of communication. Even outside of class, students arranged to meet in their groups to work on the topic and exchange ideas via chat and video conferencing. Researching the Russian language websites was also a way the students could work independently with Russian.

The different semester schedules of the universities did not make it easy to set up the project and find meeting times. However, the students confirmed that their work in the EDUC partnership greatly enriched the traditional classroom format. Communicating in a language that was neither group's native language provided an opportunity to put international communication into practice. At the same time, the project also fostered transferable skills such as patience and mutual respect.

Contact: Slavic Languages Department at Zessko

Published: 1 Aug. 2022