haskala.net - Digital Archive of the Jewish Enlightenment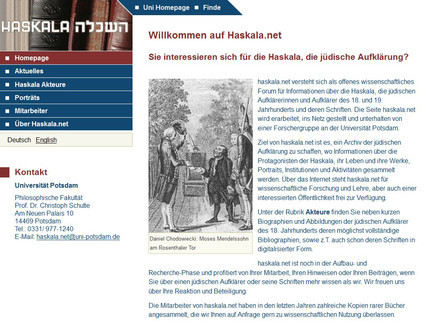 haskala.net is an open academic project, that provides information about the Haskalah, the Jewish Enlightenment philosophers of the 18th and 19th century and their writings. The website of this project haskala.net is run by a group of researchers at the University of Potsdam.
haskala.net is provided openly for academic research and teaching, as well as for the interessted public.
Haskala.net presents research findings of projects at the University of Potsdam, which are fundet by the Federal Ministry of the Interior, the German Research Foundation, the German-Israeli Foundation, as well as the Minister of State for Culture and Media of the Republic of Germany.