Moses Mendelssohn Symposion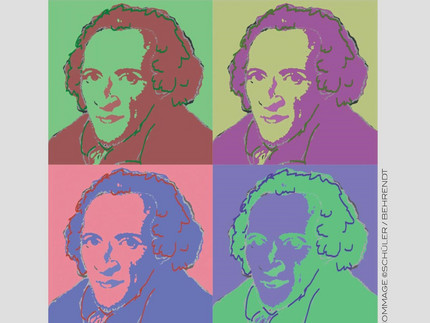 "Destiny of Man" / Images of the "Jew of Berlin"
The program of the first symposium on Moses Mendelssohn in Berlin was inspired by the dominant topics in Mendelssohn's life. Mendelssohn was a philosopher of the Enlightenment, who was known by his contemporaries as "the Jew from Berlin". In a famous album entry he defined "Seeking truth, loving beauty, wanting good and doing the best" as the "destiny of man". The lectures of this conference on his lifework, his conception of the human being and his reception corresponded with an examination of the many different portraits, which where already made of him during his lifetime. Thus, the interdisciplinary symposium also prepared an exhibition on Moses Mendelssohn, that is expected to take place in 2020 in the Jewish Museum in Berlin.
The symposium took place from Sunday, 21th, until Monday, 22th of January 2018 in Berlin.
More information, as well as the program of the symposium can be found here (in German only).