---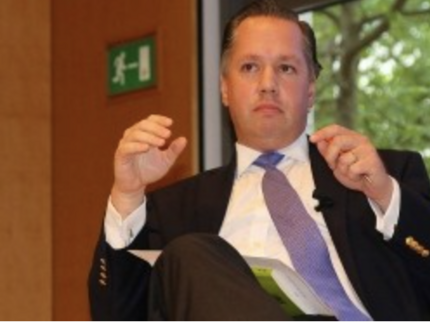 Dr. habil. Maximilian Terhalle
Maximilian Terhalle has been Adjunct Professor (Privatdozent) at the University of Potsdam since 2016. Currently, he is a Visiting Professor at the London School of Economics and Political Science (LSE). His main research interest lies at the boundaries of strategic studies, strategy, and the study of changing world orders.
Previously, Maximilian taught and conducted research at Yale, Columbia, Cornell, and Oxford Universities (2007-12), Potsdam and Freie University Berlin (2012-5), and Winchester University as well as King's College London (2015-21). Moreover, he served as a Senior Advisor for Strategic Affairs to the UK's Ministry of Defence (2019-20). He obtained his DPhil from the University of Bonn and Master's degrees from the Universities of London and Bonn and received his 'Habilitation' (professorial certificate) from Potsdam University. As part of his 10-year research, teaching ,and (policy) work experience abroad, Maximilian has undertaken extended field trips to China and Egypt.
Since 2009, he has published some 15 peer-reviewed journal articles (Security Studies, Review of International Studies, International Studies Perspectives, Zeitschrift für Internationale Beziehungen) and five peer-reviewed monographs, edited volumes and edited Special Issues, including his "The Transition of Global Order" (2015, pb. 2017). Also, he has contributed over 20 articles and book chapters to other publications. Viewing himself as a public intellectual, he has written some 30 commentaries for the Frankurter Allgemeine Zeitung, Neue Zuercher Zeitung, Die Welt and the Financial Times and analyses for Foreign Policy, The National Interest, POLITICO, Survival and Middle East Policy and has appeared on international TV and radio broadcasting stations.
Maximilian has received over three years of fully funded early- and mid-career research fellowships from the Fritz Thyssen Foundation and a one-year pre-doctoral fellowship from the German Academic Exchange Service. Prior to his academic career, he worked for the German Council on Foreign Relations and the Defence Department. He holds the rank of a Major (reserve) and is, as such, affiliated with the Defence Department's Policy Division.
While not a social media aficionado, he comments on strategic affairs via @M_Terhalle and linkedin.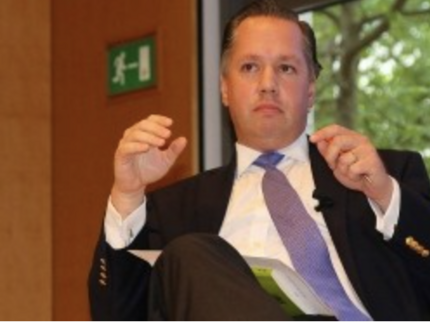 ---
Prof. Dr. Heribert Dieter
Heribert Dieter studied Political Science and Economics at the Free University of Berlin and at the Australian National University in Canberra. He holds a doctorate in Economics and Political Science from the Free University of Berlin. Since 2001, he is Senior Fellow at the German Institute for International and Security Affairs, Berlin. Since 2013, he is visiting lecturer for International Political Economy at Zeppelin University, Lake Constance, as well as Non-Resident Senior Fellow, Chongyang Institute for Financial Studies, Renmin University, Beijing. Currently, he is a Visiting Professor at the Zeppelin University (since 2021). His research and teaching focus on international trade and finance. The future of the multilateral trading system and the stability of the international financial system have been key questions in his work. In addition, he has analyzed regional integration in Europe and the Asia-Pacific, particularly supranational financial co-operation.
Teaching
Summer term 2019
MA-Seminar: International Economic Relations: What Next for Globalization and Global Governance?
---
Kai M. Schellhorn studied Political Science, Psychology, Philosophy, American Culture, History, and Economics at the Ludwig-Maximilians-Universität in Munich and completed his studies after a one-year stay in Washington, D.C. with a Dr. phil in 1970. From 1971 until 1978 he was assistant professor in Munich with main emphasis on international politics, and after a one-year research stay in Hawaii, he became a Senior Research Staff Member at the Research Institute for International Relations and Security in Ebenhausen. After working for the Konrad Adenauer Foundation as a Regional Representative in Fiji, Samoa and Papua New Guinea, Singapore, Indonesia (Jakarta) as well as Russia (Moscow) from 1987 until 1995, he became Member of the Board of Directors of the BMW Foundation Herbert Quandt in Munich until his retirement in 2004 due to the BMW age-limit. From 2006 until 2008, he supported the Aspen Institute Berlin as both Acting Director and Senior Consultant. Kai M. Schellhorn has published five books and 40 articles on international politics and worked as a lecturer at the universities of Munich, Honolulu/Hawai, Suva/Fiji as well as Potsdam.
Teaching:
Winter term 2019/2020
BA-Vertiefungsseminar: Vom Kalten Krieg zum Kalten Frieden - Die Analyse außenpolitischer Krisenentscheidungen
---
Teaching
Summer term 2019
BA Vertiefungsseminar: Building Digital Bridges: Sicherheit im Zeitalter der Digitalisierung - Herausforderungen für die transatlantische Partnerschaft - in Kooperation mit der Arizona State University
---
Werner Wnendt is a former Member of the German Foreign Service. He served among other positions as Head of the OSCE Mission in Kosovo and Senior Deputy High Representative of the International Community in Bosnia-Hercegovina. He also worked as the Head of the office of the Vice-Minister of Foreign Affairs responsible for the EU
and Foreign affairs Adviser to the German Federal President. He was Director General of the Division of Communication, Culture and Education of the FM and German Ambassador to Canada.
Teaching
Summer term 2019
BA- Vertiefungsseminar: International Diplomacy in the 21st century
---
Jörg Himmelreich is Publicist, Senior Transatlantic Fellow with the German Marshall Fund (GMF) of the U.S. in Washington and Berlin, and visiting professor at the University of California, San Diego, USA, (2008) with a broad foreign policy expertise in international relations with a focus on Asia, international energy security and Russia. He is also a former member of the Policy Planning Department of the German Ministry of Foreign Affairs with particular political in-depth knowledge of Germany, Russia, India and Southeast Asia, and professional experience as a banker in Moscow and London.
---
Kathrin Stephen (née Keil) is Scientific Project Leader at the Institute for Advanced Sustainability Studies (IASS) in Potsdam, Germany, where she leads the Arctic research project GloCAST (Global Change and Arctic Sustainable Transformations). Kathrin received her Ph.D. in Political Science from the Freie Universität Berlin. She has served as Senior Fellow of The Arctic Institute – Center for Circumpolar Security Studies and part of the German observer delegation to the Sustainable Development Working Group of the Arctic Council.