---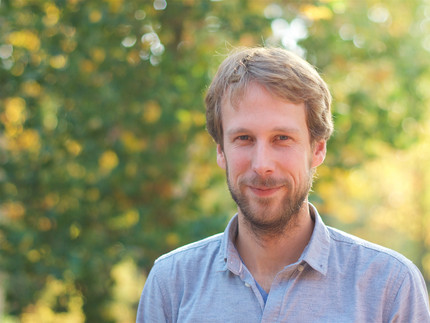 As of 2022, Thomas Hickmann started a new position as a Associate Senior Lecturer at the Department of Political Science at Lund University (Sweden). He has previously conducted research at the Copernicus Institute of Sustainable Development based at Utrecht University (Netherlands) where he was involved in the GlobalGoals project focusing on the steering effects of the United Nations Sustainable Development Goals and co-leads the ENGAGE project which aims at supporting the development of climate policies to deliver on the Paris Agreement.
Prior to this, he was a post-doctoral researcher and lecturer at the Chair of International Politics and also obtained his doctoral degree from the University of Potsdam that was supervised by Harald Fuhr and Markus Lederer. He is indebted to Harald Fuhr for his always supportive guidance and constructive comments, but most importantly for providing a genuine working framework to conduct research and design teaching courses according to own visions and beliefs.
From 2009 to 2019, he taught at BA and MA level on various topics related to international relations theory and global (sustainability) policy-making and (together with Harald Fuhr and Markus Lederer) he co-led the research project Carbon Governance Arrangements and the Nation-State: The Reconfiguration of Public Authority in Developing Countries funded by the German Research Foundation (DFG).
From October 2004 to March 2009, he studied Public Administration, Political Science, and Public Law at the University of Potsdam and the University of Copenhagen. During his studies, he gained practical experiences through internships at the 'German Federal Foreign Office' in the Division Southeast Asia, Australia, New Zealand, and the Pacific; at the 'Committee on Human Rights and Humanitarian Aid' in the German Bundestag chaired by Prof. Dr. Herta Däubler-Gmelin; and at the 'Friedrich-Ebert-Foundation' in the Office for Regional Cooperation in Southeast Asia based in Singapore. Moreover, he used to work as a research assistant in the third-party funded project 'Government Reform as Institutional Politics' at Prof. Dr. Werner Jann's Chair of Political Science, Administration and Organization at the University of Potsdam.