Information on the LL.M. programme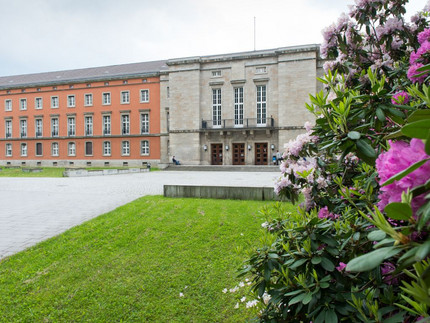 Aim of the study
The Magister legum study programme (LL.M.) is an additional study programme at the Faculty of Law of the University of Potsdam for graduates who have successfully completed a law degree or another equivalent degree abroad. This programme is designed to familiarise students with the basics of German law and to provide them with exemplary in-depth basic knowledge of German law. The programme is completed with the Master's examination. It determines the applicant's mastery of the basic principles of German law and his/her ability to work independently and scientifically in a selected area of German law. After successfully passing the Master's examination, the academic degree of Master of Laws (Magister legum, LL.M.) is awarded.
With successful completion of the LL.M. degree, particularly qualified graduates have the opportunity to pursue a doctorate (Dr. iur.) at the Faculty of Law.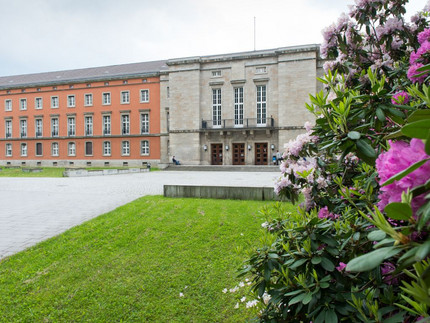 The duration of study is two semesters. During this time, students must complete a total of at least 20 semester hours per week with corresponding credits. Students compile their own study plan and can participate in all courses offered by the Faculty of Law in the respective semester. Participation in a seminar is compulsory. During the course of study, each student is also assisted by a university lecturer as a supervisor. After completion of the study period and presentation of the performance records for 20 semester hours (including seminar certificate), admission to the Master's examination, which consists of a Master's thesis and an oral Master's examination, takes place. The examination procedure is to be completed in a subsequent third semester.
Successful completion of a law degree equivalent to a German law degree or another degree equivalent to a German law degree at a higher education institution outside the Federal Republic of Germany.
Sufficient command of the German language, both written and spoken
Declaration of a university lecturer of the Faculty of Law on the supervision of the applicant. The applicant must search for a supervisor him/herself. (Overview of the university teachers).
The application for the LL. M. programme can be made both for the summer semester (application deadline by 31 March) and for the winter semester (application deadline by 30 September).
The semester fee for the LL. M. programme is approximately €304, including the semester ticket for Berlin/Brandenburg (as of July 2020).
The following documents must be submitted:
... in the Faculty of Law
Campus Griebnitzsee, House 6, Room 0.06
Phone: +49 (0) 331/977-3589
... in the Faculty of Law
Campus Griebnitzsee, House 6, Room 0.06
Phone: +49 (0) 331/977-3589