Call for Applications: Visiting Research Fellowship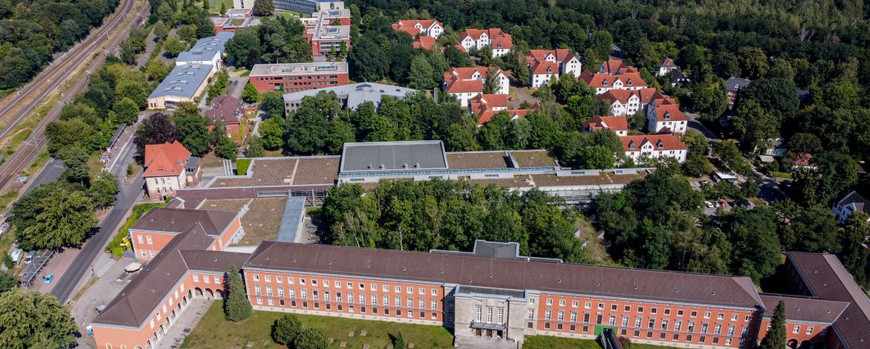 The Law Faculty of the University of Potsdam started its activities in 1991. Since then, it has been a recognised place of legal education and training. At the faculty, the classical core subjects are taught. In addition, there are several specialised research and teaching focal points.
Among others, the faculty has developed a focus on media law, which is researched from a civil and public law perspective. There is a close cooperation with the Babelsberg Film University including joint master programs.
More recently, a Research Unit Intellectual Property - Digitalisation - Competition started its activities. The unit deals with current topics, especially in information technology law (IT law), intellectual property law (IP law) and competition law.
There is also significant research concerning the foundations of law and international law. In addition, there are interdisciplinary research centres and institutes in the field of human rights law, municipal law and canon law.
We encourage academics, researchers, and practitioners to spend a period of time conducting research at the Law Faculty. Please browse the list of our academic staff to find your potential host.
Applicants may be on sabbatical leave from their normal employment or sponsored directly by other organisations. They may be embarking on doctoral as well as post-doctoral research.
Visits may start at any time during the year, subject to agreement between each individual fellow and the hosting professor; they should normally run for between three or twelve months, with at least two months being in term-time.
Applications can only be considered from those who already have (or expect to have) adequate financial support.
We offer a working space as available; Long-term visiting research fellows may be provided, if necessary, with a university login and email address. We offer the possibility to play an active part in the intellectual life of the Law Faculty and its networks.
The University of Potsdam may give support under the general terms for foreign researchers (see: www.uni-potsdam.de/en/welcomecenter.html).
Please send your application, including a summary CV, an outline of your research project, and an academic reference in support for your application, at least three months in advance of the proposed start date to your potential host and to the dean's office.