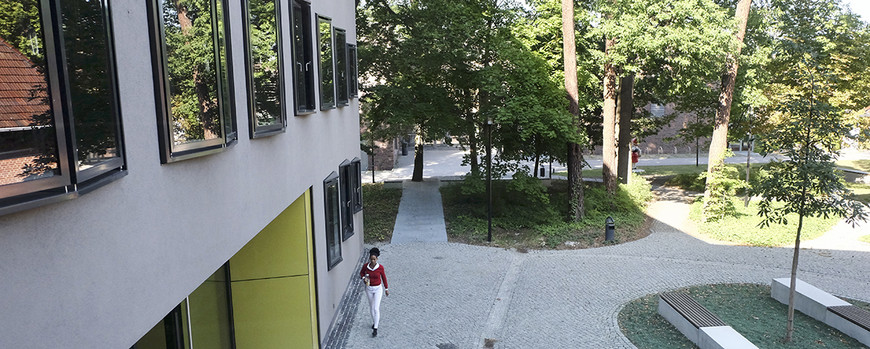 The development of the centre
1992
The first projects to promote technology transfer are initiated at the University of Potsdam.
1994
The technology transfer service of the university is established. Over the course of time, the range of tasks of its staff has expanded considerably.
1998
UP Transfer GmbH is founded as a central subsidiary of the University of Potsdam. The GmbH assumes projects of the technology transfer office, which are developing to a greater market readiness. This broadens the value chain. Projects involving contract and co-operation research between science and industry and project administration can now be supported as required.
2004
The Center for Entrepreneurship and Innovation (BIEM CEIP) is founded at the University of Potsdam with the aim of consolidating existing funding initiatives for entrepreneurship at the university and strengthening their impact.
2008
GO:INcubator GmbH is the second company associated with the University of Potsdam to be founded by the Board of Directors of the Potsdam University Society. This is done as part of a project funded by the Federal Ministry of Economics and Technology to set up an incubator for science-related start-ups. This company forms the third link in the transfer value chain of the University of Potsdam and is particularly active in the establishment and advancement of university start-ups in the Science Park Potsdam Golm.
2011
On the basis of the existing successfully established infrastructure, Potsdam Transfer is founded. The centre is the central scientific institution of the University of Potsdam for innovation, foundation, knowledge and technology transfer.