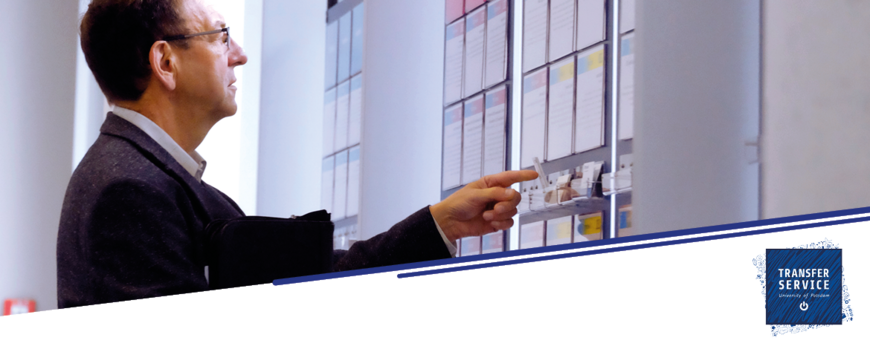 Why cooperate with the University of Potsdam? Knowledge creates value. Generated and passed on within the university, it has an impact on the economy, where it can unfold its full potential. By using university research knowledge, you adapt your company to new requirements and increase your competitiveness. Knowledge and technology transfer drives product developments and increases Brandenburg's innovation potential.
Discover cooperation potential
We identify current research results from the university and prepare them for you as a cooperation partner. We inform you about the possibilities of cooperating with scientists from our university and advise you on financing options for implementing your project. In addition, we provide support in drawing up cooperation agreements.
Offers for companies
Research and development with a company
We support scientists at our university in their search for suitable industrial partners for joint research and development activities. We have a broad network of companies in Brandenburg and beyond. We approach companies directly on your behalf and organise networking events.
Funding programmes for R&D projects
Here you will find a selection of funding programmes on which we will be happy to provide you with detailed advice. We can also provide you with information on other funding programmes and guidelines of the state of Brandenburg and the federal government.
FöWiTec: Funding of Knowledge and Technology Transfer at the University of Potsdam
ZIM: Central Innovation Programme for SMEs
BIF: Brandenburg Innovation Expert
ProFIT: Programme for the Promotion of Research, Innovation and Technology
BIG: Brandenburg Innovation Voucher
StaF: Strengthening technological and application-oriented research in science institutions
VIP+: Validating the innovation potential of scientific research