We are the people behind Potsdam Transfer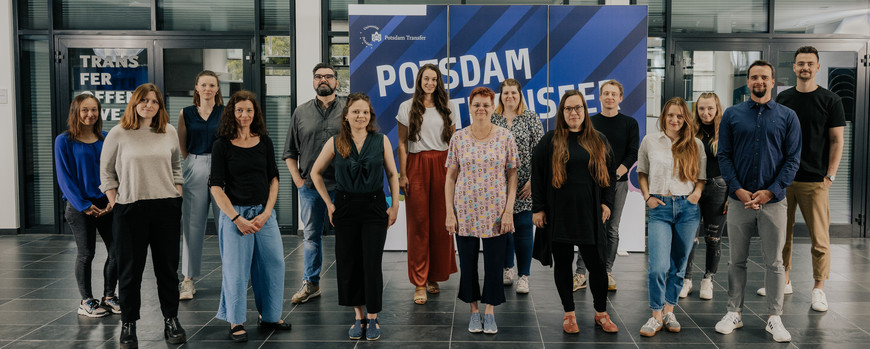 We are pleased to introduce our dedicated and competent team that is passionate about promoting knowledge and technology transfer between science, society and business. With our broad range of expertise and many years of experience, we are proud to be a key player in Potsdam's innovation landscape.
Our team consists of highly qualified experts who have extensive know-how in the areas of technology transfer, start-up support, patent management and project management. Each team member contributes their individual strengths and skills to provide you with the best possible support and turn innovative ideas into reality. Contact us!
Entrepreneurship Education Management
International Partnerships Management
Network Management Joint Lab: Testing centre
Public Relations/Marketing
Site Management Präsenzstelle O-H-V | Velten
Transfer Management Faculty of Health Sciences