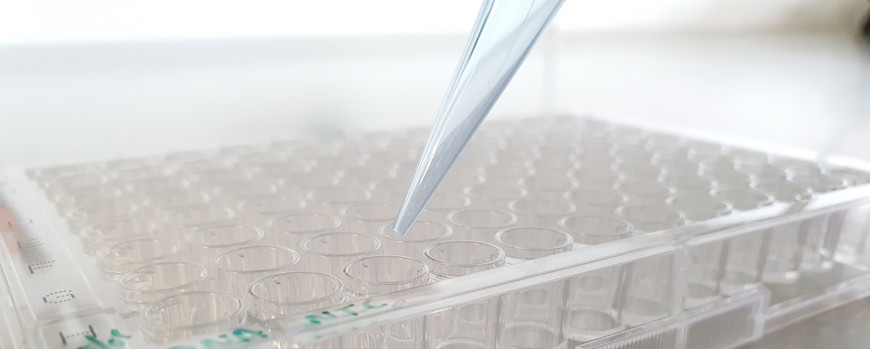 Current research projects
The research of the group of Molecular Bioanalytics and Bioelectronics focuses on medical diagnsotics, especially the development of point-of-care tests. Currently, we work on various assays for the detection of COVID-19, for which we employ different molecular biological and biochemical techniques. These include e.g. polymerase chain reaction (PCR), Loop-mediated isothermal Amplification (LAMP), immunoassays, lateral flow assays, surface plasmon resonance (SPR), and electrochemical polymersynthesis for molecular recognition. For our application oriented research projects, we collaborate with numerous non-university research institutions as well as companies, mainly settled in the Berlin-Brandenburg area.
On the following pages you will find more information on each of our current projects.
Rapid NAAT-based tests for COVID-19
Rapid antigen-based tests for COVID-19
Multiparameter test for COVID-19
Molecularly imprinted polymers (MIPs)