Development of a sensitive and rapid nucleic acid-based test for COVID-19 diagnosis
As the Corona pandemic takes over the world, developing and designing new diagnostic tools for COVID-19 is of essential importance. So far, the most reliable test method is RT-PCR, which depends on the access to the virus genome and therefore requires specialized personal, materials and time. Other quicker diagnostic tests focus on the detection of viral antigens in saliva or swab samples. These tests are however less sensitive and less specific compared to RT-PCR.
In the project TRAVEL-Dx we are investigating a lateral flow-based detection system, combining the ease of handling of test strips with an appropriate nucleic acid amplification known as LAMP (Loop-mediated isothermal amplification). This approach will detect virus nucleic acids with high sensitivity and specificity in less than 20 minutes and is designated for home testing. This technique could be an effective tool in this critical time of emergency. To increase the precision, we will try to quantify the viral load in the sample with a smartphone-based data acquisition.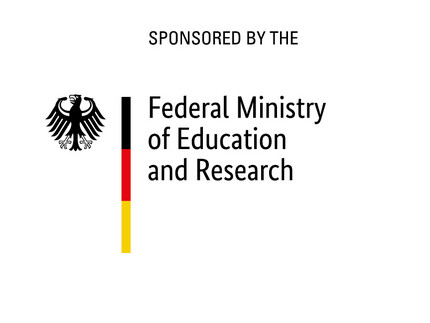 The project TRAVEL-Dx is realized in collaboration with the Fraunhofer Institute for Cell Therapy and Immunology, Branch Bioanalytics and Bioprocesses (Fraunhofer IZI-BB). The work is funded by the Federal Ministry of Education and Research (grant no. 03COV22B). The project has successfully finished in August 2022.
Publications:
Agarwal S, Warmt C, Henkel J, Schrick L, Nitsche A, Bier FF. Lateral flow-based nucleic acid detection of SARS-CoV-2 using enzymatic incorporation of biotin-labeled dUTP for POCT use. Anal Bioanal Chem. 2022 Jan 19:1–10. doi: 10.1007/s00216-022-03880-4.