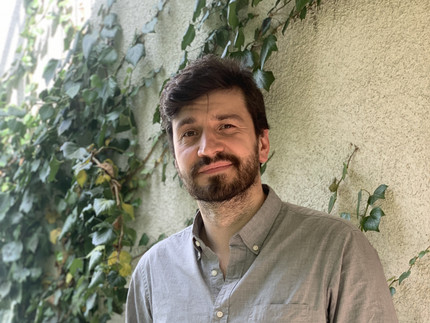 Education
2016 — Dr., Institute of Slavic Studies, Russian Academy of Sciences ("Balto-Slavic areal contacts in verbal prefixation", supervisor Dr. Peter Arkadiev) in Historical-Comparative, Contrastive and Typological Linguistics
2010 — Diploma in Russian lingsuitics and literature, Lomonosov Moscow State University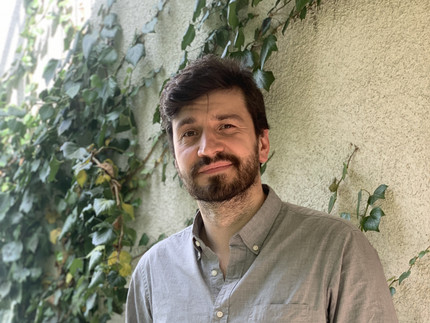 | | |
| --- | --- |
| E-mail: | kozhanov(et)uni-potsdam.de |
Post-doc (Wissenschaftliger Mitarbeiter) at Potsdam University, Department of Slavic Studies (since April 2022)
Post-doc in Romani studies, Center for Baltic and East European Studies, Södertörn University (Stockholm) (2019–2022)
Research fellow (mokslo darbuotojas), Project "The Baltic Verb: Grams, Categories, Domains" (Project leader prof. Axel Holvoet) Vilnius University (2018–2021)
Research fellow (научный сотрудник), Institute for Slavic Studies, Russian Academy of Sciences (2013–2019)
Forthcoming articles
Björn Wiemer, Kirill Kozhanov. Baltic languages and Slavic. In: Marc L. Greenberg (ed.) Encyclopedia of Slavic Languages and Linguistics Online. Brill.
Published articles
Peter Arkadiev, Kirill Kozhanov. 2023. Borrowing of morphology: With a case-study of Baltic and Slavic verbal prefixes. In: Peter Ackema, Sabrina Bendjaballah, Eulàlia Bonet & Antonio Fábregas (eds.), The Wiley Blackwell Companion to Morphology. https://doi.org/10.1002/9781119693604.morphcom011
Alexey Lyavdansky, Kirill Kozhanov and Maria Ovsjannikova. 2023. The Girl in the Ape's House: A folktale in a North-Eastern Neo-Aramaic variety of Urmiya, Russia. Journal of Semitic Studies, https://doi.org/10.1093/jss/fgad010
Matras, Yaron, Baló, Márton A., Kozhanov, Kirill, Leggio, Daniele Viktor and Wiedner, Jakob. 2022. Romani. In: Lenore Grenoble, Pia Lane and Unn Røyneland (eds.), Linguistic Minorities in Europe Online. Berlin, Boston: De Gruyter Mouton. https://doi.org/10.1515/lme.18104356.
Kozhanov, Kirill & Anette Ross. 2022. Verbal modifiers in areal perspective: The case of Latvian Romani. Kalbotyra 75, 82–106.
Perkova, Natalia & Kozhanov, Kirill. 2022. Towards the Corpus of Latvian Romani Texts: Deciphering the Manuscripts in Jānis Leimanis' Archive. In: Karl Berglund, Matti La Mela, Inge Zwart (eds.). Proceedings of the 6th Digital Humanities in the Nordic and Baltic Countries Conference (DHNB 2022). Uppsala, 381–389.
Kozhanov Kirill. 2021. Pluractionality in Lithuanian: A tale of two suffixes. Baltic linguistics 12, 323-347.
Kirill Kozhanov, Mikhail Oslon. 2020. Romani and Slavic. In: Marc L. Greenberg (ed.) Encyclopedia of Slavic Languages and Linguistics Online. Brill.
Kirill Kozhanov, Peter Arkadiev. 2020. (Non-)agreement of passive participles in South-Eastern Lithuanian. Baltic linguistics 11, 215–239.
Kirill Kozhanov, Björn Wiemer. 2019. A token-based investigation of verbal plurality in Lithuanian dialects. Kalbotyra 72, 7–31.
2019. Каритивные конструкции в диалектах цыганского языка . Вестник РГГУ. Серия «Литературоведение. Языкознание. Культурология» 7, 33–54. (Caritive constructions in Romani dialects)
Nau Nicole, Kirill Kozhanov, Liina Lindström, Asta Laugalienė, Pawel Brudzyński. 2019. Pseudocoordination with 'take' in Baltic and its neighbours. Baltic linguistics 10, 237–306.
2017. Studying variation in case marking: The genitive of negation in Aukštaitian dialects of Lithuanian. Baltic linguistics 8, 97–114.
2016. Verbal prefixation and argument structure in Lithuanian. In: A. Holvoet, N. Nau (eds.) Argument realization in Baltic. John Benjamins, 363–402.
2016. Аналитическое будущее время в языке русских цыган как калька с восточнославянских языков. Slověne 1, 249–262. (Analytic Future Tense in Russian Romani as a Calque from Eastern Slavic)
2015. Lithuanian indefinite pronouns in contact. In: P. Arkadiev, A. Holvoet, B. Wiemer (eds.) Contemporary Approach to Baltic Linguistics. De Gruyter, 465–490.
Editorial work
Kozhanov K., M. Oslon and D. W. Halwachs. 2017. Das amen godi pala Lev Čerenkov: Romani historija, čhib taj kultura. Graz.
Кожанов К.А., С. А. Оскольская, А. Ю. Русаков. 2013. Цыганский язык в России. Сборник материалов Рабочего совещания по цыганскому языку в России. Санкт-Петербург: Нестор-История.