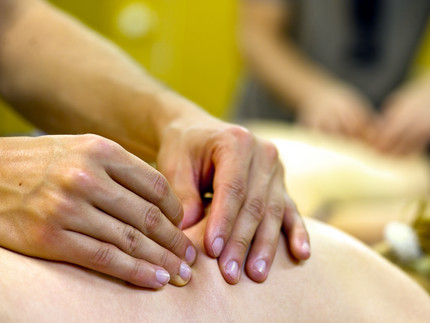 Get pampered at last - massages everywhere in Potsdam!
We organize massages for students and employees at Neue Palais, Golm, Griebnitzsee and FH Potsdam Kiepenheuerallee in an uncomplicated way and at unbeatable prices.
In the "Massage Knetpunkt", you can choose between a shoulder, neck or back massage (15-30 min), depending on your needs.
For the Marma massage, you can choose between a partial body massage (30 min) and a full body massage (60 min). This is offered exclusively at the Neue Palais.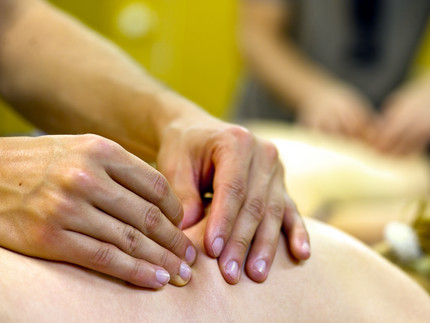 How should I behave in times of pandemic?
Find here the adapted Covid-19 rules of conduct when attending massage services.

When should I not go?
Find here contraindications for going to your appointment.