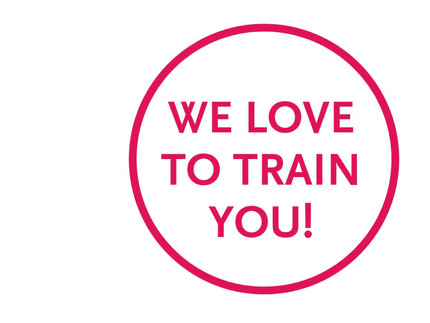 We want you for our courses
Become part of our trainer team
We are constantly working to expand and improve the sports programme at Academic Sports Center Potsdam. To this purpose, we are continuously looking for qualified trainers in all sports. You should have an above-average level of engagement, enjoy working and dealing with predominantly broadly sports-oriented groups from the student environment. Experience in dealing with training groups and, ideally, a licence and/or coaching qualifications in a sport are of course very welcome.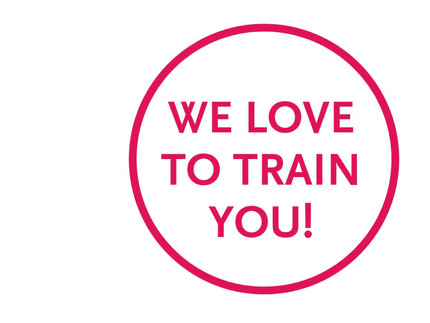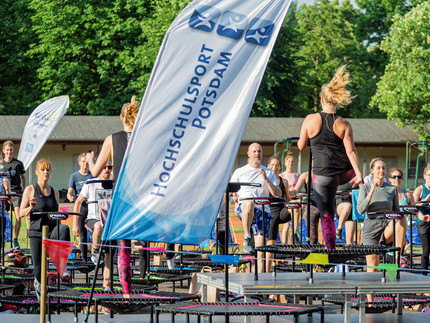 The advantages at a glance:
flexible working hours
1-2 courses a week
from 16€/unit - depending on qualification
courses in other languages also possible
all kinds of sports
many nice people
You can either use the application form below or send us an email with the subject line "Bewerbung für Übungsleiter". Please add a short curriculum vitae and any qualifications you may have.
Academic Sports Center
Am Neuen Palais 10, House 13
14469 Potsdam
rdeparaduuni-potsdampde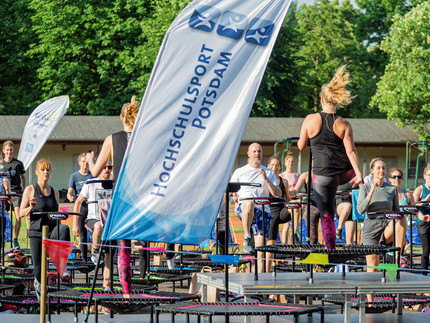 Search for the upcoming summer semester 2023
General
Group Fitness
Athletics, martial arts and individual sports
Ball sports and backstroke sports

Gym Trainers
Trainers with prevention approval according to §20 SGB V
Massage kneading point


Stand: 19.01.2023

Bodystyling
Deepwork®
Faszien Fitness
Functional Step
HOOPin® Fitness
Jumping Fitness
Konditionstraining/Fatburner
Pilates
POUND® Fitness
Rope Skipping
RückenFit
Rückenschule
Stretch&Relax
Strong nation®
Zumba®
Athletics
Functional Fitness
Circle Training
Mobility Training
Kettlebell Fitness
ZUU
Fitness Trainer (Fitness Club)
Swimming
Climbing / Bouldering
Road bike
Inline skating
Aquafitness
Archery (adults and children)
Volleyball
Badminton
Body & Mind, BGM, SGM
FamFIT
Water sports
Dance
Pausenexpress

Bouldering for children
Swimming for children and babies
Archery for children
Children's birthday parties

Unsolicited applications welcome all directions and ages

---

Bachata
Ballet
Belly dance
Breakdance
Disco Fox
Hip Hop
Jazz Dance
Modern Dance
Standard/Latin
Salsa
We would like to point out that trainers are regarded as self-employed entrepreneurs by Academic Sports Center Potsdam and are contractually treated accordingly. Before applying, please find out which tax requirements apply to you personally in such an employment relationship and which requirements you may have to fulfil. We are neither authorised nor qualified to give tax advice to trainers!