Campus network | LAN, DNS and domain registration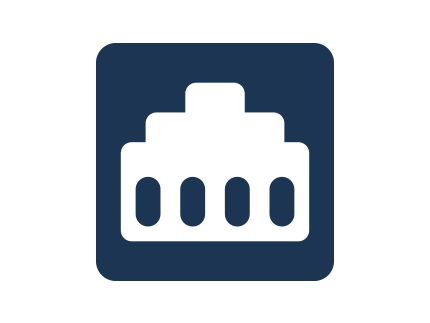 The Local Area Network (LAN) comprises the complete wired network at the University od Potsdam. All offices, seminar rooms and lecture halls are equipped with it.
The so-called backbone is designed with 10GBit/s glass fibre connections in a ring. The buildings are each connected with nx1GBit/s also via fibre optics. Internet access is currently at 4GBit/s.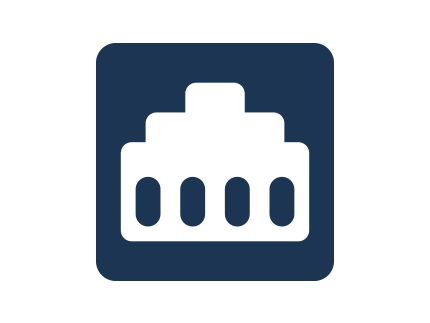 Access is at least 100MBit/s, mostly 1GBit/s (based on so-called RJ45 cables).
All necessary questions (patching a socket, assigning an IP address, etc.) will be clarified during an appointment with the technicians responsible for the respective location.
The necessary technical details such as IP address and gateway are set up at the same time.
Staff in some departments (e.g. Computer Science/ Library/ Central Administration) should contact the responsible local administrators.
Proxycache
The following configuration details are to be used:
proxy2.uni-potsdam.de and port 3128
DNS and domain registration
The DNS forms the reciprocal assignment of IP network addresses to symbolic names, which are much more memorable. In the process, the possible name space is mapped via hierarchies using a database distributed worldwide.
The ZIM operates two DNS servers:
primary DNS: 141.89.64.1
secondary DNS: 141.89.65.1
ZIM offers the provision and registration of domain names for university purposes.
For this purpose, a name is typically registered under a so-called toplevel domain, e.g. uni-potsdam.de. for our domain. Please use the form below if you want to register a domain and send it filled out to zim-serviceuuni-potsdampde.