The Choice is Yours:
Haifa, Lisboa, Riga ...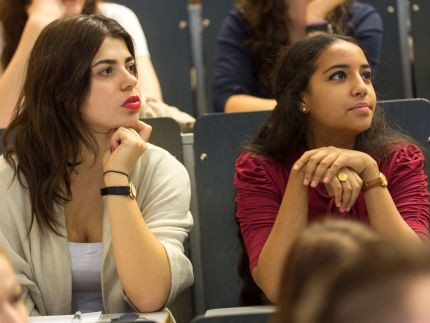 There are many ways to go abroad during your studies. These include not only an academic year abroad, but also project-related short-term stays, language courses and, of course, a vacation that can be used as educational trip.
On this page, we present you our ERASMUS partnerships and inform you about possibilities for a stay abroad in Israel.
It's Worth It
Not only for the sake of your Jewish studies or religious studies, but also for the proverbial "broadening of one's horizons" is a longer stay abroad advisable. For us at the department, of course, improvement of your language skills plays a large role in our motivation.
ERASMUS
ERASMUS, an EU mobility program, wants to encourage student exchange inside Europe. The application procedure is uncomplicated and takes place at the beginning of every winter semester. ERASMUS stays abroad are sponsored for a period of three to twelve months. Study fees are generally not incurred in this program. After your return to Potsdam, you can have the academic achievements, you have acquired at a partner university recognized by the examination board.
Erasmus Cooperations: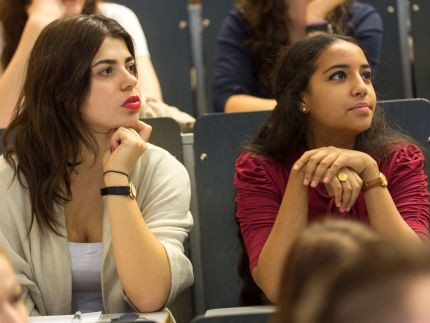 Please Take Note!
ERASMUS stays abroad are sponsored for a period of three to twelve months; you receive 190€ per month. Generally, no study fees are incurred in this program. After your return to Potsdam, the academic achievements which you acquired at a partner university, can be recognized at the examination board. The language of study is English in most of the aforementioned places.
More information on the ERASMUS program can be found at the central websites of the University of Potsdam, here (in German, for help see below).
Contact Persons
Please direct your questions concerning ERASMUS and other programs for studying abroad to the coordinator of our department, Dr. Ulrike Kollodzeiski.
Additional information, e.g. about internships abroad, can be found on the pages of the International Relations Office.
Studying in Israel
University Partnerships of the University of Potsdam
The University of Potsdam has partnerships with Tel Aviv University and the Hebrew University of Jerusalem. Students from all subjects can apply to study at one of the two universities. The financial support takes place through the DAAD. Please direct your questions and your application to the International Relations Office of University of Potsdam (page in German). Because the allocation of scholarships for studies in Israel is financed by the DAAD and because the number of places is limited, early planning is necessary.
Scholarship of the Israeli Embassy
The Ministry of Foreign Affairs of the State of Israel offers scholarships for study and research as well as for language courses at the University for a number of various subject lines. Studies and research projects in the fields of history of the Jewish people and the State of Israel, Judaism, international relations/political science, Hebrew language and literature are given preferred consideration. Although the scholarship conceived for graduate students, it is also possible to apply as a bachelor student. More information can be found at the websites of the Israeli Embassy in Berlin. Here (in German).
Studying Abroad
Also apart from exchange programs, there is the option to continue your studies at an University abroad. There are various possibilities to get financial support for this purpose, particularly in form of (partial) scholarships. Daily updated announcements, you can find on scholarship-positions.com
The German Academic Exchange Service (DAAD) offers different kinds of scholarships for abroad studies. This page is also in German. If you have troubles with any of the above-mentioned pages, please contact Dr. Ulrike Kollodzeiski.