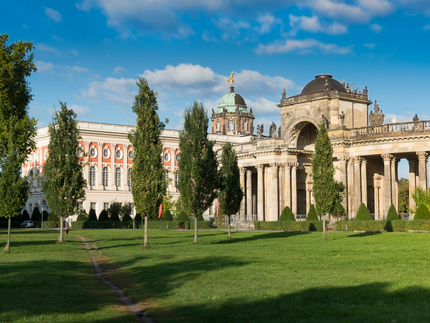 Studying at Potsdam University
Potsdam University is part of one of the most prolific and exciting academic regions in Germany. Located on the historical premises of the New Palace (Neues Palais) and adjacent to the famous Sanssouci Park, the campus is only a 25 minutes train ride away from Berlin's Zoo Station, and 45 minutes from Berlin Alexanderplatz.
Research at the Department of English and American Studies focuses on forms of linguistic, cultural, and literary representation which mirror the globality of the modern world both as it is today and as it is characterised by its historical heritage. Students thereby gain the requisite know-how to move in the multicultural environments in which we live and work. For more information, visit the Department's homepage.
You can find comprehensive information about the average cost of student life, funding options for financing your studies (including scholarships), and advice on housing here.