Increased Risk of landslides
Earth science researchers from Potsdam and Bozen demand for new precaution strategies for gravitational mass movements in the Alps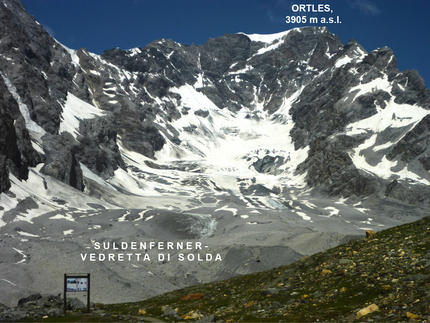 The Earth scientists Sara Savi from Potsdam has analyzed the occurrence of landslides by evaluating historic and recent aerial images of a catchment in the eastern Alps of Italy. Together with her colleagues Manfred Strecker from the University of Potsdam, Germany, and Francesco Comiti from Free University of Bozen-Bolzano, Italy, Savi compared aerial photographs from more than six decades. To explain slope changes in the mountain landscape as seen in the photographs, Savi and her colleagues added climate data for the region. This required records of temperature and precipitation, which the team had to gather from a variety of sources because of the long observation period. Using these multi-variant data, elaborate model calculations allowed to draw conclusions on the interaction of the observed temperature gradient below the surface, in bedrock, with the formation and intensity of frost fractures in the rock and on the thawing of permafrost in the high regions of the Alps. Thus, assumptions can be made about the stability of the soil and bedrock at high altitudes, which in turn allow mapping of regions that are particularly susceptible to the development of landslides and rockfalls. Over a period starting 1980 and reaching until 2020, a significant warming of ground temperatures can be observed for various monitoring stations, especially at higher elevations, which is associated with a regional increase in the number of landslides.
By analyzing climate parameters and slope stability together, Savi and her colleagues were able to demonstrate a direct correlation between these seemingly independent parameters. They were able to confirm a long-standing hypothesis that global temperature rise is directly related to increasing instability of slope regions in mountains, a phenomenon that can also contribute to significant mass displacements through a simultaneous increase in precipitation in high mountains. Temperature increase and a shift of precipitation events to higher altitudes trigger further, quite dangerous and so-called cascading processes, such as the clustered occurrence of large debris flows. In this case, the weathering debris provided during extreme precipitation events is transported into the adjacent mountain valleys in the form of dangerous mudslides. Thus, the increase in slope instability at high elevations by increasing temperatures may promote increased hazard potential at the lower elevations when it rains.
It seems, that this is strictly connected with the region's precipitation regime combined with the loss of stability due to the warming of the ground and resulting thawing of permafrost soils. Savi, Strecker and Comiti showed, that the area were rock and soil instability occurs has shifted by up to 300 meters in altitude, exposing large areas of the high regions in the eastern Alps of Bolzano to increased risk. As a result, the amount of loose rocks and gravel in high altitude valleys and the accompanying risk for massive mud and rock flows increases, too. The researchers therefore suggest that appropriate hazard maps and risk mitigation strategies be adapted to the current and expected future hazards in the wake of increased landslides.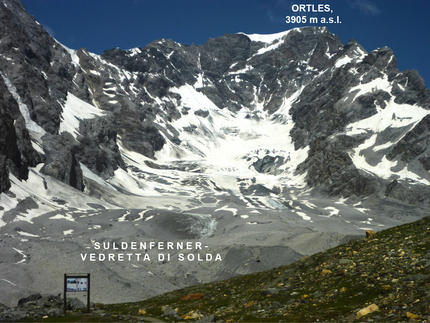 Publication:
Pronounced increase in slope instability linked to global warming: a case study from the Eastern European Alps. Sara Savi, Francesco Comiti, Manfred R. Strecker. 2021. Earth Surface Processes and Landforms. Wiley. https://doi.org/10.1002/esp.5100