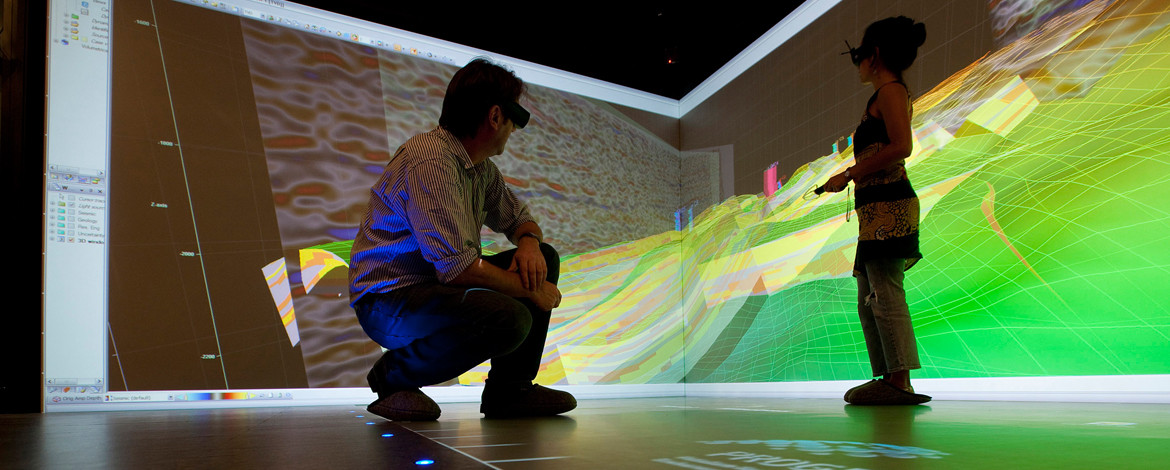 Technology and transfer of knowledge:
The Research Focus Earth and Environmental Systems cooperates with authorities and corporations about research results. Especially within the federal state of Brandenburg, UP's Earth System sciences work together with small and middle-size companies, as well as state authorities. Technology transfer is supported through tight cooperation with Potsdam Transfer and UP Transfer GmbH - an UP-owned, stand-alone institution for knowledge and technology transfer.
Training and advisory products
The course offering focuses on specialized post graduate self-contained executive programs such as the MSc-program of Public Management, including a significant part of Geogovernance.
Collective development, trial, and transfer of groundbreaking software for the usage in geosciences are principal tasks of the knowledge transfer. An important co-operator in the international, as well as national context is the GEOkomm, which is one of Germany's top clusters for technology transfer.
Some of the industry partners for the joint development of the innovative solutions include:
· Oracle
· planet (before RapidEye)
and other small and mid-size companies in the region.
An important base for collaborations and applied research is the excellent infrastructural equipment available at the Research Focus. Beside highest-standard lab facilities, the Research Focus owns excellent computational infrastructure, incl. an environment for 3D visualization (see picture below).
The use of knowledge transfer allows the design of innovative training and advisory products for experts and management. The goal of this is to achieve a productive connection between Natural and Social Sciences. Research findings in climate change, hazards, and their impacts are combined with intervention strategies out of the administrative center to process actionable knowledge for policy and management. A central question for this research is, what kind of effective technological, political and administrative adjustments and intervention strategies are deducible out of different analytical prospects?