Lisa-Maricia Schwarz - PhD Candidate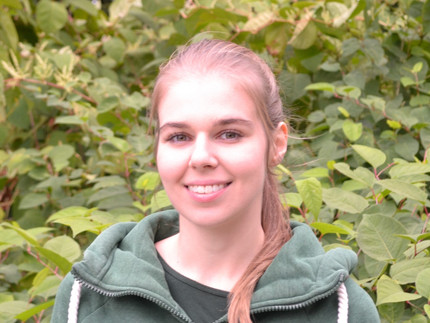 Contact
University of Bonn
Institute of Crop Science and Resource Conservation (INRES)
Department of Plant Nutrition
Karlrobert-Kreiten-Str. 13
53115 Bonn, Germany
Phone:0049 (0)228 / 73-3695
Email:lisa.schwarz@uni-bonn.de
2nd Affiliation:
University of Potsdam
Biodiversity Research / Systematic Botany Group
Maulbeerallee 1
14469 Potsdam, Germany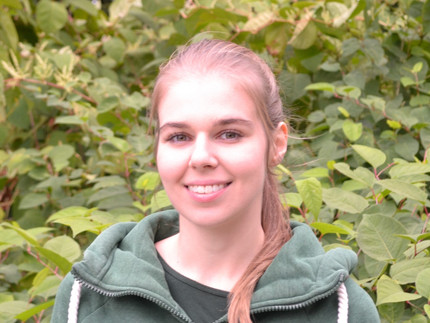 Shortcuts (find me on …)
Current Projects
NamTip – Understanding and Managing Desertification Tipping Points in Dryland Social-Ecological Systems – A Namibian Perspective: The inter- and transdisciplinary NamTip project investigates the social-ecological impacts that occur when a semi-arid grassland ecosystem shifts towards a desertified state. Using a comparative approach, my focus is on assessing plant communities in relation to plant functional traits.
SEBAS – SEnsing Biodiversity Across Scales (SEBAS). In SEBAS we investigate land-use effects on the biodiversity-ecosystem functioning (BEF) and the biodiversity-ecosystem service (BES) relationship in central European grasslands. Here, I focus on plant functional traits and functional diversity in response to land use intensity.
Research Interests
Biodiversity and plant functional traits in grassland ecosystems
Effects of grazing and drought on plant functional traits and plant community composition
Tipping points in semi-arid rangelands
Invasive plant species and their impact on plant communities
Citizen science and machine learning in iNaturalist
Education and Experience
Since 2019 PhD student, University of Bonn, Institute of Crop Science and Resource Conservation (INRES).
2019 Scientific Assistant, Karlsruhe Institute of Technology, Institute of Geography and Geoecology.
2016 – 2019 MSc degree in biology, Kiel University, Germany. Thesis in plant ecology.
2017 – 2018 Student Assistant, Kiel University, Institute for Ecosystem Research / Botanical Institute.
2012 – 2016 BSc degree in biology, Freie Universität Berlin, Berlin, Germany. Thesis in ecotoxicology.

Publications
Muro, J., Linstädter, A., Magdon, P., Wöllauer, S., Männer, F. A., Schwarz, L.-M., Ghazaryan, G., Schultz, J., Malenovský, Z. & Dubovyk, O. (2022). Predicting plant biomass and species richness in temperate grasslands across regions, time, and land management with remote sensing and deep learning. Remote Sensing of Environment, 282, 113262, doi.org/10.1016/j.rse.2022.113262
Huth, S., Schwarz, L.-M., & Gorb, S. N. (2022). Quantifying the Influence of Pollen Aging on the Adhesive Properties of Hypochaeris radicata Pollen. Insects, 13(9), 811, doi.org/10.3390/insects13090811
Weiser, H., Schäfer, J., Winiwarter, L., Krašovec, N., Seitz, C., Schimka, M., Anders, K., Baete, D., Braz, A. S., Brand, J., Debroize, D., Kuss, P., Martin, L. L., Mayer, A., Schrempp, T., Schwarz, L.-M., Ulrich, V., Fassnacht, F. E. & Höfle, B. (2022): Terrestrial, UAV-borne, and airborne laser scanning point clouds of central European forest plots, Germany, with extracted individual trees and manual forest inventory measurements. PANGAEA, doi.org/10.1594/PANGAEA.942856