The Faculty of Arts - A Short Portrait
Culture – The Epitome of all Forms of Human Life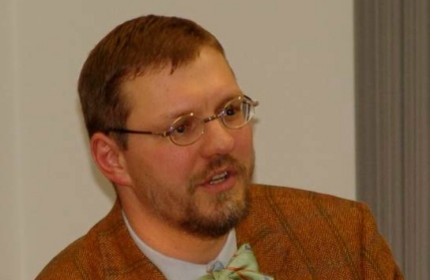 Former Dean of the Faculty of Arts
"The Faculty of Arts convinces with inter-disciplinary scientific research and the high qualification of its students."
With 5.342 enrolled students in the winter semester 2017/18, the Faculty of Arts is the largest of six faculties at the University of Potsdam. Its campus Am Neuen Palais unites ten departments and one scientific institution: the Departments of Jewish Studies and Religious Studies, Philosophy, Planning of Lifestyle – Ethics – Religion, History and Classical Philosophy, German Studies, English and American Studies, Romance Studies, Slavic Studies, Arts and Media, the School of Jewish Theology, and the Theodor-Fontane-Archive. The faculty – grounded in the tradition of the German Universität – is characterized by an encompassing canon of academic disciplines in the philosophical, philological, historical, and aesthetic sciences and well as sciences concerned with religions. These are offered and undertaken both as mono-disciplinary studies and in various combinations of subjects, in order to ensure both profound insight and comprehensive orientation.
In the research and teaching activities at the Faculty of Arts, scholars and students not only investigate how various phenomena function empirically; they also critically assess the historical, semantic, logical and aesthetic contexts which discursively enable or disable them. The faculty sees itself obligated to an inclusive conception of culture which encompasses all forms of human life.
Cultures evolve in persistent communication, in dialogue and in multiple encounters with the 'Other'. The Faculty of Arts – with its great variety of degree programs – therefore sees one of its primary educational objectives in the students' abilities to change perspectives and to critically reflect on cultural difference. Depending on the discipline, this is achieved by immersion into different languages, into different geographical places or conceptual spaces, other epistemologies, other epochs, other religions, ...
The wide range of disciplines and themes condenses around a range of focal research areas, notably: the Early Modern Period, Jewish Studies/Jewish Theology, Cultural Studies/Postcolonial Studies, Language Variation, and Contemporary History/Military History/Cultural History of Violence. These areas bring together specific research strengths within the faculty and are currently developed into research centres. The Faculty's emphasis on research is also reflected in its approach to research-based teaching, for example in interdisciplinary and highly popular MA programs such as "Jewish Studies", "Unsettled Cultures in the Early Modern Period", "Communication, Variation, Multilingualism", "European Media Sciences", "Anglophone Modernities in Literature and Culture", "Eastern European Cultural Studies" or "Applied Cultural Studies and Cultural Semiotics".
The Faculty puts great emphasis on the promotion of young scholars. Its numerous third-party funded research projects and its research collaborations with domestic and international partners offer young academics excellent career options both at the national and international level.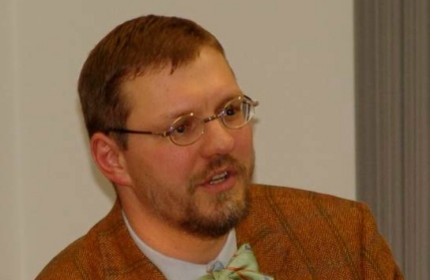 Former Dean of the Faculty of Arts
"The Faculty of Arts convinces with inter-disciplinary scientific research and the high qualification of its students."