XRD probing of ferroelectric switching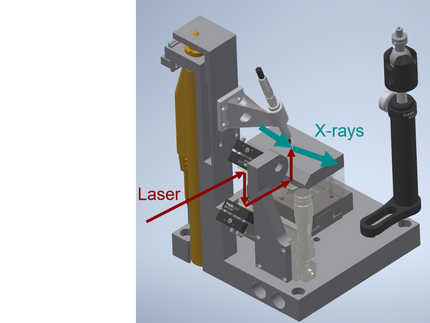 Recording ferroelectric test cycles on nanoscale capacitors is a standard method of commercial ferroelectric testers. We have integrated such a setup into our 4-circle goniometer at our time-resolved x-ray diffraction beamline KMC3-XPP at the synchrotron source BESSY II to enable in situ reciprocal space mapping during ferroelectric test cycles. The image shows the sample environment including mirrors that guide the laser to excite the samples thorugh the transparent substrate from the backside. The laser excitation of integrated metal transducers allows for applying picosecond strain transients to assist the switching of the ferroelectric.
Further details on the can be found in the following publication:
Rössle et al., J. Synch. Rad 28, 1 (2021).