Intorductory sessions: Linguistic Landscapes
---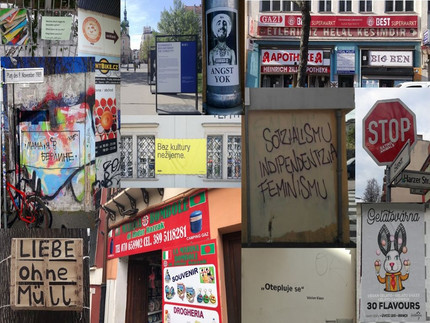 Linguistic Landscapes: Languages in Public Space
Linguistic landscape research is a sub-discipline of linguistics and investigates the distribution of monolingual and multilingual signs in public space. The object of investigation is the linguistic and semiotic characteristics, the functions as well as the diachronic changes of these signs.
The three-part series "Sprachlandschaften: Sprachen im öffentlichen Raum" offers interested parties an introductory insight into linguistic landscape research and addresses, among other things, the methods for collecting, processing, and analyzing data.
The educational videos can be found on the university's internal video platform Media.UP Please follow the links in the infoboxes below! There you will find further links as well as tasks for the respective video under the attachments.

We wish you success in gaining insight into linguistic landscape research and a lot of fun exploring the linguistic landscapes!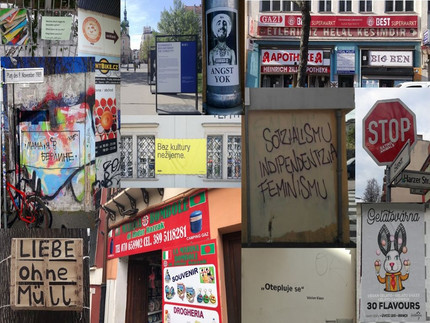 ---