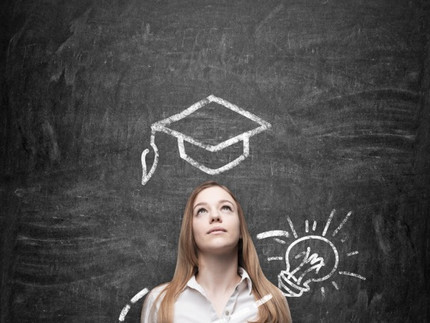 Graduation Counselling
Are you close to losing your examination entitlement (10th term (BA) and 6th term (MA)) or do you simply feel studying takes you too long? Long-term studies may have various reasons: family responsibilities, a job to finance your studies, exam anxiety, poor career prospects or other, very individual reasons.
Our graduation counselling service is there to help you graduate. We want to help you getting focussed and tackle your further steps at the University of Potsdam. We offer the following:
Presentations and workshops: We will be organizing various events, presentations and workshops with experts on a variety of long-term study reasons. These also provide you with the opportunity to meet and work with fellow students eager to graduate too.
Contact hours: In our contact hours everything revolves around you - we aim to find solutions tailored to your individual situation and compile your personal Studienverlaufsvereinbarung and Härtefallantrag, if necessary.
Graduation Counsellor: Rhitu Chakraborty (contact via Email)