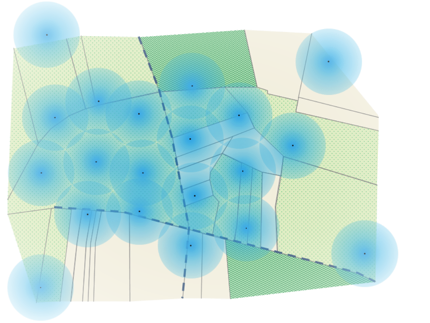 As part of the DFG research group "Cosmic Sense", the project "Massive
Coverage" establishes dense networks of so-called Cosmic Ray Neutron
Sensors (CRNS). For this purpose, two more intensive monitoring
campaigns (Fendt / Oberbayern, Wüstebach / Eifel) and longer-term
monitoring campaigns (Schäfertal / Harz, Marquardt / Brandenburg) are
conducted. The goal is, on the one hand, the comprehensive recording of
soil moisture dynamics within the root zone of small catchments
(approximately one square kilometre). On the other hand, the intensive
monitoring allows the generation of high resolution soil moisture maps
beyond the actual sensor footprint by employing inversion and
downscaling methods.