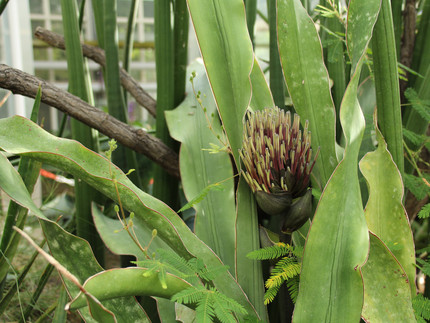 Collection, provenance, and documentation of origin
Some of the large displayed plants in our garden still date back to the German imperial period. However, we know nothing about the details of their origin, since documentation, as is standard today, has not been handed down. We share this problem with most older living collections in botanical gardens. Reconstruction of provenance is in many cases impossible or extremely difficult.
The plant collector Horst Pfennig brought more than 300 living plants of the genus Sansevieria (bow hemp) to his greenhouse in Herford, North Rhine-Westphalia, out of private interest. He had collected many of them himself in Kenya and Uganda in the 1970s, carefully recording the exact origin. Today, his plants and their documentation form the basis of our scientific work in the genus Sansevieria, in cooperation with partners mainly in Tanzania. In some cases we have already brought living material back to the country of origin.